Ace Your PANCE Prep Pearls: 2nd Ed, 2017 Classes and Exams with Picmonic: #1 Visual Mnemonic Study Tool for Physician Assistant Students
With Picmonic, facts become pictures. We've taken what the science shows - image mnemonics work - but we've boosted the effectiveness by building and associating memorable characters, interesting audio stories, and built-in quizzing. Whether you're studying for your classes or getting ready for a big exam, we're here to help.
PANCE Prep Pearls: 2nd Ed, 2017 | Physician Assistant School Study Aid
Chlamydia Characteristics
Cannot Make ATP

Elementary body infects

Intraepithelial

Reticulate Body Replicates

Cell Wall Lacks Muramic Acid

Giemsa Stain

Inclusion Bodies

Azithromycin (Preferred)

Doxycycline
2 mins
Chlamydia
Chlamydia trachomatis

May Be Asymptomatic

Dysuria

Epididymitis

Discharge

Dyspareunia

Doxycycline

Azithromycin

No Intercourse for 1 Week

Treat Partners
2 mins
Gonorrhea
Neisseria gonorrhoeae

Dysuria

Yellowish-Green Discharge

Increased Urinary Frequency

Women Often Asymptomatic

Ceftriaxone (IM)

Doxycycline

Azithromycin

Treat Partners
2 mins
Neisseria gonorrhoeae Disease
Dysuria

Pelvic Inflammatory Disease (PID)

Fitz-Hugh-Curtis Syndrome

Neonatal Conjunctivitis

Pharyngitis

Septic Arthritis

Tenosynovitis

Pustules On Hands And Feet

Ceftriaxone

Azithromycin

Doxycycline

C5-9 Complement Deficiency (Recurrent Infections)
2 mins
Bartonella henselae
Gram-Negative

Pleomorphic

Bacillus

Cat Scratch Fever

Lymphadenopathy

Bacillary Angiomatosis

Patients with AIDS

Mimics Kaposi Sarcoma

Benign

Reactive Arthritis

Non-Caseating Granuloma
2 mins
Ace Your Physician Assistant Classes & Exams with Picmonic: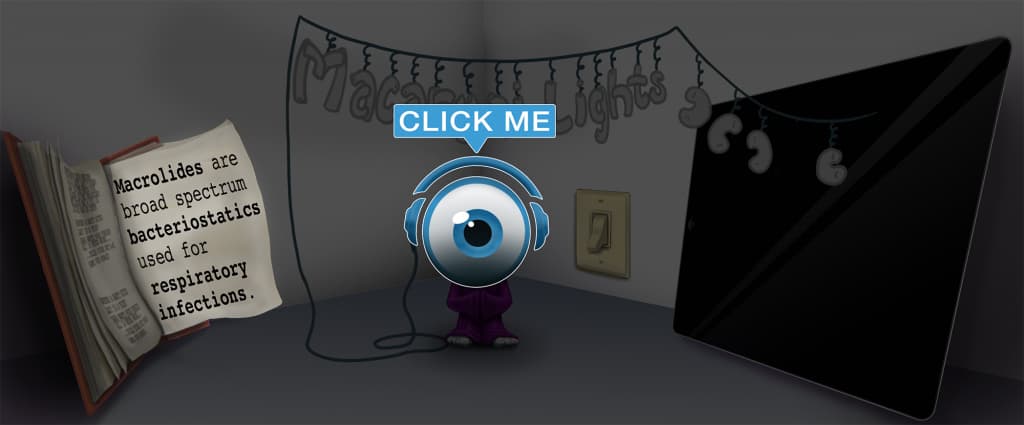 Choose the #1 Physician Assistant student study app.
Works better than traditional Physician Assistant flashcards.