Ace Your PANCE Prep Pearls: 2nd Ed, 2017 Classes and Exams with Picmonic: #1 Visual Mnemonic Study Tool for Physician Assistant Students
With Picmonic, facts become pictures. We've taken what the science shows - image mnemonics work - but we've boosted the effectiveness by building and associating memorable characters, interesting audio stories, and built-in quizzing. Whether you're studying for your classes or getting ready for a big exam, we're here to help.
PANCE Prep Pearls: 2nd Ed, 2017 | Physician Assistant School Study Aid
EHEC (Enterohemorrhagic E. Coli)
O157:H7

Non-Sorbitol Fermenting

Hamburger Meat

Produces Shiga-Like Toxin

Gram-Negative

Lysogeny

Inactivates 60 S ribosome

Bloody Diarrhea

Hemolytic Anemia

Hemolytic Uremic Syndrome (HUS)

Acute Renal Failure

Thrombocytopenia
2 mins
Yersinia Enterocolitica
Gram-Negative

Bacilli

Non-lactose Fermenting

Non-H2S Producing

Oxidase-Negative

Day Care Centers

Pork

Raw Milk

Pet (Puppy) Feces

Bloody Diarrhea

Mesenteric Adenitis

Granulomatous Microabscess in Mesenteric Lymph Nodes

Pseudoappendicitis (Mimics)

Reiter's Syndrome or Reactive Arthritis
2 mins
Giardia lamblia
Protozoa

Ingestion of Cysts

Seen in Campers

Daycare Centers

Mental Hospitals

Infects Small Intestine

Bloating

Flatulence

Fatty Diarrhea

Crescent-shaped Protozoa Adjacent to Epithelial Brush Border

Predisposed if Low IgA

Metronidazole
3 mins
Entamoeba histolytica
Protozoa

Amebiasis

Ingestion of Cysts in Food and Water

Bloody Diarrhea

Flask-Shaped Ulcer

Liver Abscess

Anchovy Paste

RUQ Pain

RBCs in Cytoplasm of Trophozoite

Cyst With Four Nuclei

Metronidazole

Iodoquinol
3 mins
Ace Your Physician Assistant Classes & Exams with Picmonic: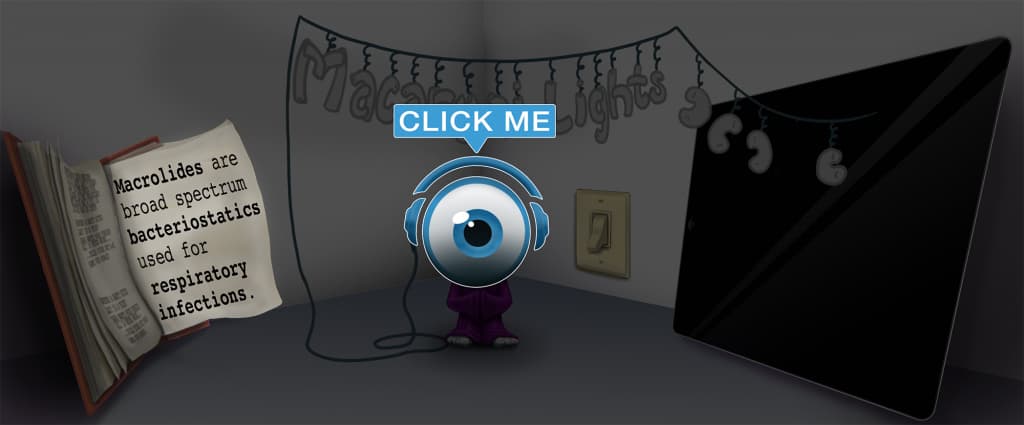 Choose the #1 Physician Assistant student study app.
Works better than traditional Physician Assistant flashcards.