Ace Your PANCE Prep Pearls: 2nd Ed, 2017 Classes and Exams with Picmonic: #1 Visual Mnemonic Study Tool for Physician Assistant Students
With Picmonic, facts become pictures. We've taken what the science shows - image mnemonics work - but we've boosted the effectiveness by building and associating memorable characters, interesting audio stories, and built-in quizzing. Whether you're studying for your classes or getting ready for a big exam, we're here to help.
PANCE Prep Pearls: 2nd Ed, 2017 | Physician Assistant School Study Aid
Campylobacter Jejuni
Gram-Negative

Bacillus

Flagella

Curved

Corkscrew Appearance

Oxidase-Positive

Grows Well at 42 Degrees

Undercooked Poultry

Unpasteurized Milk

Puppies with Diarrhea

Bloody Diarrhea

Guillain-Barre syndrome

Reiter's Syndrome or Reactive Arthritis
3 mins
Shigella
Gram-Negative

Bacilli

Non Lactose Fermenting

White on Macconkey Agar

Oxidase Negative

Non H2S Producing

Day Care Centers

High Virulence

Replicates Intracellularly

Actin Rocket

Bloody Diarrhea

Shiga Toxin

Inhibits 60S Ribosome

Hemolytic Uremic Syndrome (HUS)

Hemolytic Anemia

Thrombocytopenia

Kidney Failure
3 mins
Salmonella Enterica Spp.
Animal and Human Reservoir

Poultry and Eggs

Turtles

PMN Immune Response

Gastroenteritis

Diarrhea

Possibly Bloody

No Antibiotics

No Vaccine Available
2 mins
Ace Your Physician Assistant Classes & Exams with Picmonic: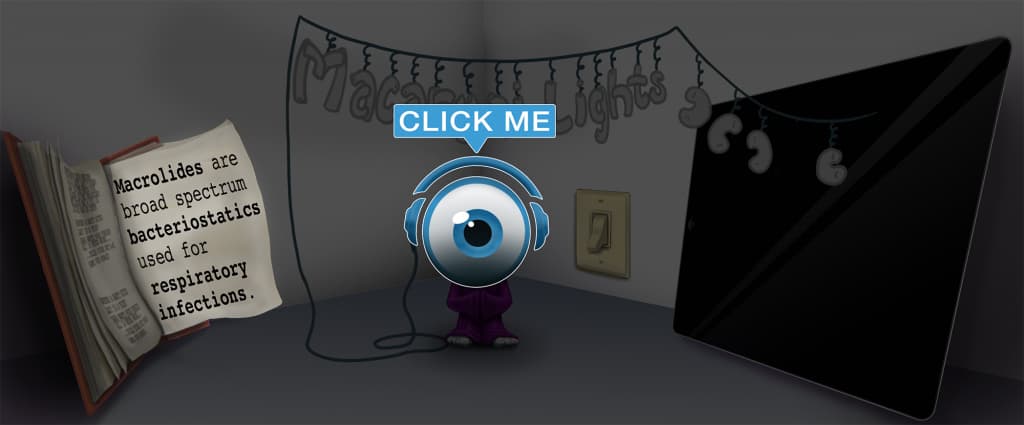 Choose the #1 Physician Assistant student study app.
Works better than traditional Physician Assistant flashcards.