Ace Your Dermatology, Eyes, Ears, Nose Classes and Exams with Picmonic: #1 Visual Mnemonic Study Tool for Pharmacy (PharmD) Students
With Picmonic, facts become pictures. We've taken what the science shows - image mnemonics work - but we've boosted the effectiveness by building and associating memorable characters, interesting audio stories, and built-in quizzing. Whether you're studying for your classes or getting ready for a big exam, we're here to help.
Dermatology, Eyes, Ears, Nose | Pharmacy (PharmD) School Study Aid
Acetazolamide
Glaucoma

Altitude Sickness

Pseudotumor Cerebri

CHF

Metabolic Alkalosis

Carbonic Anhydrase Inhibitor

Sodium Bicarbonate (NaHCO3) Diuresis

Metabolic Acidosis

Paresthesias
1 min
Eye
Sclera

Cornea

Iris

Lens

Ciliary Muscles

Optic Nerve

Rods

Cones

Retina
1 min
Phenylephrine
Alpha-1 Agonist

Mydriatic

Rhinitis

Hypotension

Decreased Chronotropy and Inotropy
2 mins
Silver Sulfadiazine (Silvadene) and Mafenide Acetate (Sulfamylon)
Topical Antimicrobial

Burns

Open Wound Care

Mafenide

Pain

Acidosis

Administer Analgesic Prior to Wound Care
1 min
Skin Functions
Thermoregulation

Protection

Innate Immune Protection

Synthesize Vitamin D

Water and Salt Excretion

Dilated Capillaries are a Blood Reservoir
2 mins
Ace Your Pharmacy (PharmD) Classes & Exams with Picmonic: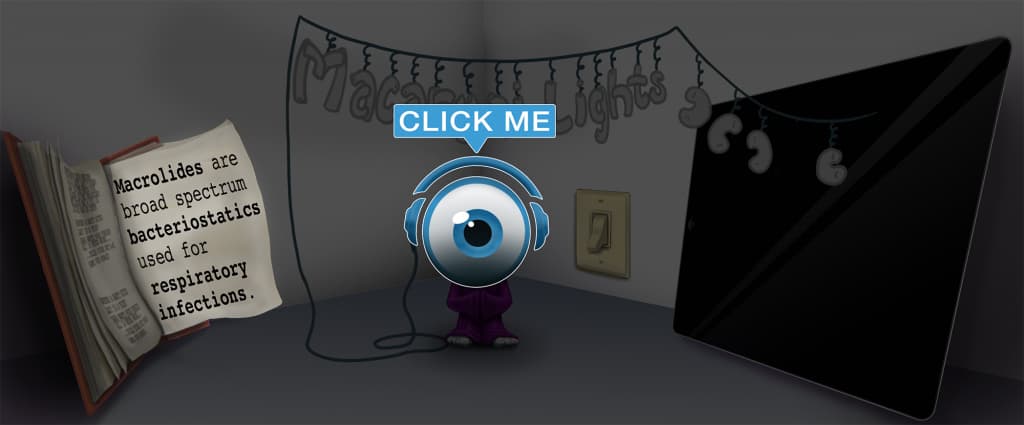 Choose the #1 Pharmacy (PharmD) student study app.
Works better than traditional Pharmacy (PharmD) flashcards.