Ace Your Biostats, Lab Values, and Study Designs Classes and Exams with Picmonic: #1 Visual Mnemonic Study Tool for Pharmacy (PharmD) Students
With Picmonic, facts become pictures. We've taken what the science shows - image mnemonics work - but we've boosted the effectiveness by building and associating memorable characters, interesting audio stories, and built-in quizzing. Whether you're studying for your classes or getting ready for a big exam, we're here to help.
Biostats, Lab Values, and Study Designs | Pharmacy (PharmD) School Study Aid
Case Control Study
Observational

Retrospective

Compares those with disease to those without

(Asks) "What happened?"

Odds Ratio
47 secs
Cohort Study
Observational

Longitudinal

Studies risk from exposure

Retrospective

(Asks) "Who developed disease?"

Prospective

(Asks) "Who will develop disease?"
1 min
Cross-Sectional Study
Observational

(Asks) "What's happening?"

Data at one specific point in time

(Finds) frequency of disease

Prevalence
49 secs
Ace Your Pharmacy (PharmD) Classes & Exams with Picmonic: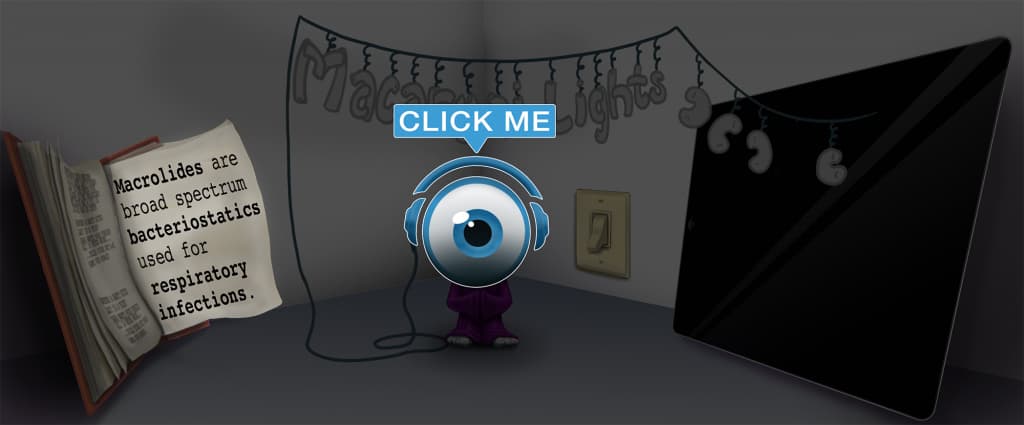 Choose the #1 Pharmacy (PharmD) student study app.
Works better than traditional Pharmacy (PharmD) flashcards.