Ace Your Pharmacotherapeutics for Advanced Nursing Practice, 1st. Ed., Demler & Rhoads, 2018 Classes and Exams with Picmonic: #1 Visual Mnemonic Study Tool for Nursing (RN) Students
With Picmonic, facts become pictures. We've taken what the science shows - image mnemonics work - but we've boosted the effectiveness by building and associating memorable characters, interesting audio stories, and built-in quizzing. Whether you're studying for your classes or getting ready for a big exam, we're here to help.
Pharmacotherapeutics for Advanced Nursing Practice, 1st. Ed., Demler & Rhoads, 2018 | Nursing (RN) School Study Aid
Cimetidine and Ranitidine (H2 Receptor Blockers)
-tidine Suffix

H2 Receptor Blocker

Suppress Gastric Acid Secretion

Pneumonia

Anti-androgen Effects

CNS Changes
2 mins
Promethazine (Phenergan)
Histamine H1 Receptor Antagonist

Weak Dopamine Antagonist

Nausea and Vomiting

Motion Sickness

Respiratory Depression

Sedation

Anticholinergic Effects

Extrapyramidal Symptoms

Use Large Bore IV

Monitor for Tissue Necrosis
2 mins
Anticholinergics
B.O.AT.S Acronym

Benztropine

Parkinson's Disease

Oxybutynin

Decrease bladder spasms

Atropine

Mydriasis and Cycloplegia

Scopolamine

Motion Sickness
1 min
Anticholinergics Continued
Glycopyrrolate

Reduces Airway Secretions

Ulcer Treatment

Ipratropium

Asthma and C.O.P.D

Dicyclomine

Hyoscyamine

Irritable Bowel Syndrome
1 min
Anaphylaxis Intervention
Assess Airway and Oxygen Needs

Reassure Patient with Anxiety

Trendelenburg Position

Methylprednisolone (Solu-medrol)

Epinephrine

Diphenhydramine (Benadryl)

Medical Alert Bracelet
2 mins
Ace Your Nursing (RN) Classes & Exams with Picmonic: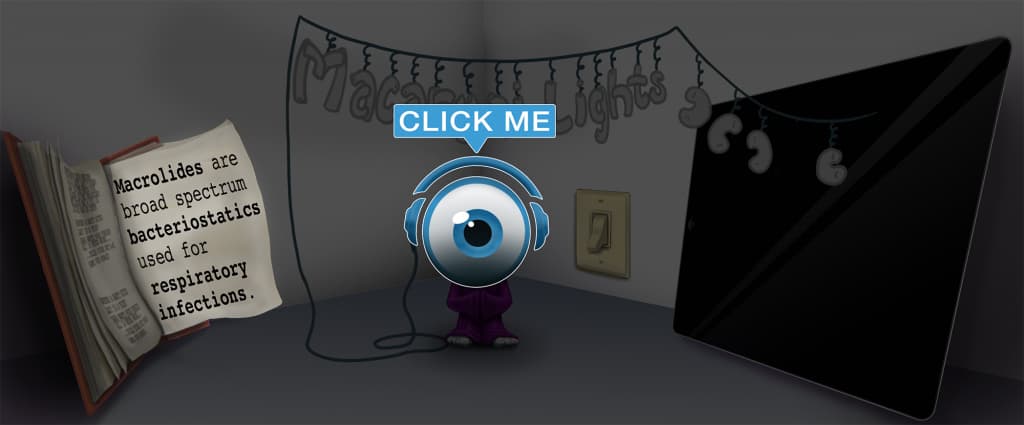 Choose the #1 Nursing (RN) student study app.
Works better than traditional Nursing (RN) flashcards.