Ace Your Pharmacotherapeutics for Advanced Nursing Practice, 1st. Ed., Demler & Rhoads, 2018 Classes and Exams with Picmonic: #1 Visual Mnemonic Study Tool for Nursing (RN) Students
With Picmonic, facts become pictures. We've taken what the science shows - image mnemonics work - but we've boosted the effectiveness by building and associating memorable characters, interesting audio stories, and built-in quizzing. Whether you're studying for your classes or getting ready for a big exam, we're here to help.
Pharmacotherapeutics for Advanced Nursing Practice, 1st. Ed., Demler & Rhoads, 2018 | Nursing (RN) School Study Aid
Morphine
Opioid Receptor Agonist

Pain

Myocardial Infarction

Nausea and Vomiting

CNS Depression

Biliary Colic

Constipation

Increased Intracranial Pressure (ICP)

Pupillary Constriction

Hypotension
2 mins
Beta-2 Agonists
Short-term Treatment

Terbutaline

Asthma

Tocolysis

Albuterol

Asthma

Long-term Treatment

Salmeterol

Asthma

Chronic Obstructive Pulmonary Disease (COPD)
3 mins
Anticholinergics
B.O.AT.S Acronym

Benztropine

Parkinson's Disease

Oxybutynin

Decrease bladder spasms

Atropine

Mydriasis and Cycloplegia

Scopolamine

Motion Sickness
1 min
Anticholinergics Continued
Glycopyrrolate

Reduces Airway Secretions

Ulcer Treatment

Ipratropium

Asthma and C.O.P.D

Dicyclomine

Hyoscyamine

Irritable Bowel Syndrome
1 min
Prednisone (Glucocorticoids)
Glucocorticoid

Inflammatory Conditions

Organ Transplant Rejection

Cataracts and Glaucoma

Cushing's Syndrome

Osteoporosis

Immunosuppression

Hyperglycemia

Ulcers

Adrenal Insufficiency

Taper Gradually
2 mins
Codeine
Opioid Receptor Agonist

Mild to Moderate Pain

Cough Suppressant

Sedation

Constipation

Miosis

Close Monitoring When Breast Feeding

Often Combined with Non-Opioids
2 mins
Ace Your Nursing (RN) Classes & Exams with Picmonic: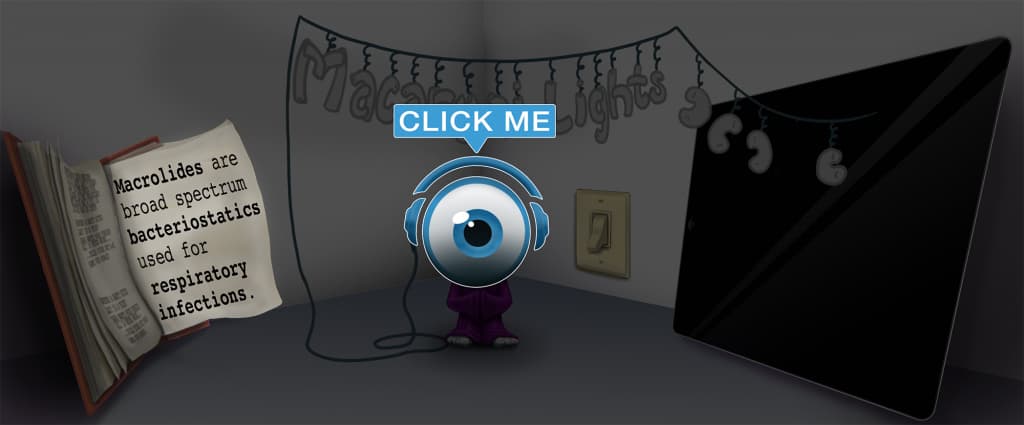 Choose the #1 Nursing (RN) student study app.
Works better than traditional Nursing (RN) flashcards.