Ace Your Pharmacotherapeutics for Advanced Nursing Practice, 1st. Ed., Demler & Rhoads, 2018 Classes and Exams with Picmonic: #1 Visual Mnemonic Study Tool for Nursing (RN) Students
With Picmonic, facts become pictures. We've taken what the science shows - image mnemonics work - but we've boosted the effectiveness by building and associating memorable characters, interesting audio stories, and built-in quizzing. Whether you're studying for your classes or getting ready for a big exam, we're here to help.
Pharmacotherapeutics for Advanced Nursing Practice, 1st. Ed., Demler & Rhoads, 2018 | Nursing (RN) School Study Aid
Sumatriptan
Short Half-Life

5-HT Agonist

Inhibits Trigeminal Nerve Activation

Induces Vasoconstriction

Migraine

Cluster Headache

Increased Risk of Serotonin Syndrome

Paresthesias

Coronary Vasospasm

Prinzmetal's Angina

Coronary Artery Disease (CAD)
3 mins
Acetaminophen
Fever

Pain

Reversibly inhibits COX

Acts primarily in CNS

Hepatic Necrosis

N-acetylcysteine Antidote
51 secs
Butorphanol
Migraine

Severe Pain

Labor

Partial Agonist at Mu and Full Agonist at Kappa Receptors

Less Respiratory Depression

Withdrawal Symptoms
1 min
Methylergonovine (Methergine) and Ergotamine (Ergot Alkaloids)
Smooth Muscle Contraction

Vasoconstriction

Migraine

Postpartum Hemorrhage

Nausea and Vomiting

Severe Hypertension

Tachycardia

2nd Line Agent
2 mins
Topiramate
Seizure Treatment

Migraine Prophylaxis

Increase GABA Action

Blocks Voltage-Gated Na+ Channels

Kidney Stones

Weight Loss

Sedation
1 min
Valproic Acid (Valproate) Side Effects
Vomiting

Alopecia

Liver Toxicity

Pancreatitis/Pancytopenia

Retain Fat (Weight Gain)

Oedema (Edema)

Appetite Increase

Tremor

Enzyme Inhibitor (P450)
2 mins
Ace Your Nursing (RN) Classes & Exams with Picmonic: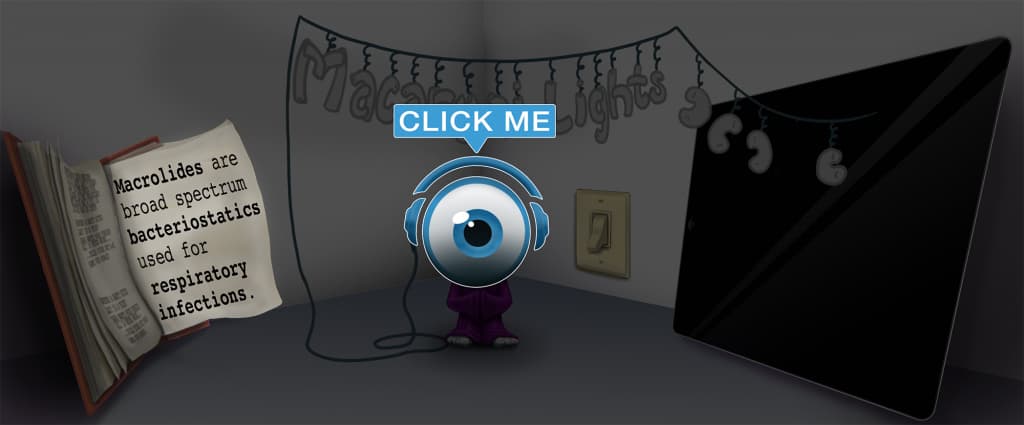 Choose the #1 Nursing (RN) student study app.
Works better than traditional Nursing (RN) flashcards.