Ace Your Pharmacology for Nurses - A Pathophysiologic Approach, 6th Ed., Adams, Holland & Urban. Classes and Exams with Picmonic: #1 Visual Mnemonic Study Tool for Nursing (RN) Students
With Picmonic, facts become pictures. We've taken what the science shows - image mnemonics work - but we've boosted the effectiveness by building and associating memorable characters, interesting audio stories, and built-in quizzing. Whether you're studying for your classes or getting ready for a big exam, we're here to help.
Pharmacology for Nurses - A Pathophysiologic Approach, 6th Ed., Adams, Holland & Urban. | Nursing (RN) School Study Aid
Anxiety Assessment
Increased Alertness

Heightened Perception

Perception Narrowed

Short Attention Span

Shaking

Ineffective Problem Solving

Automatic Behavior

Hyperventilation

Hallucinations

Inability to Function or Communicate
2 mins
Obsessive-Compulsive Disorder (OCD)
Repetitive and Intrusive Thoughts

Suppressed by Thought or Action

Interferes with Daily Functioning

May or May Not Be Aware

Cognitive Behavioral Therapy (CBT)

Selective Serotonin Reuptake Inhibitors (SSRIs)

Clomipramine

Venlafaxine
3 mins
Posttraumatic Stress Disorder (PTSD)
Re-experience Traumatic Event

Flashbacks

Nightmares

Avoidance

Self-destructive Behaviors

Assess Suicide Risk

Actively Listen to Stories

Anxiety Medications
2 mins
Tricyclic Antidepressants (TCAs)
Inhibits Reuptake of Norepinephrine and Serotonin

Depression

Bipolar Disorder

Fibromyalgia

Sedation

Orthostatic Hypotension

Anticholinergic Effects

Cardiac Toxicity

Delayed Effect

Do Not Stop Abruptly
2 mins
Selective Serotonin Reuptake Inhibitor (SSRI) Overview
Depression

Anxiety

Selective Serotonin Reuptake Inhibitors

Paroxetine

Sertraline

Escitalopram

Fluoxetine

Sexual Dysfunction

Serotonin Syndrome

Treat with Cyproheptadine
2 mins
Zolpidem (Ambien)
Hypnotic

Insomnia

Daytime Drowsiness

Bizarre Sleep Behaviors

Sleep Driving

Angioedema

Short Term Administration

Take Immediately Before Bedtime
1 min
Valproic Acid (Depakote)
Blocks Na+ Channels

Increases GABA Concentration

Tonic-clonic Seizures

Bipolar Disorder

Migraine Prophylaxis

Hepatotoxicity

Blood Dyscrasias

GI Distress

Tremor

Pancreatitis
1 min
Phenobarbital (Barbiturates)
Barbiturate

Seizures

Ataxia

Paradoxical Excitement

Fatigue/Drowsiness

Monitor Plasma Levels

High Potential for Abuse
1 min
Ace Your Nursing (RN) Classes & Exams with Picmonic: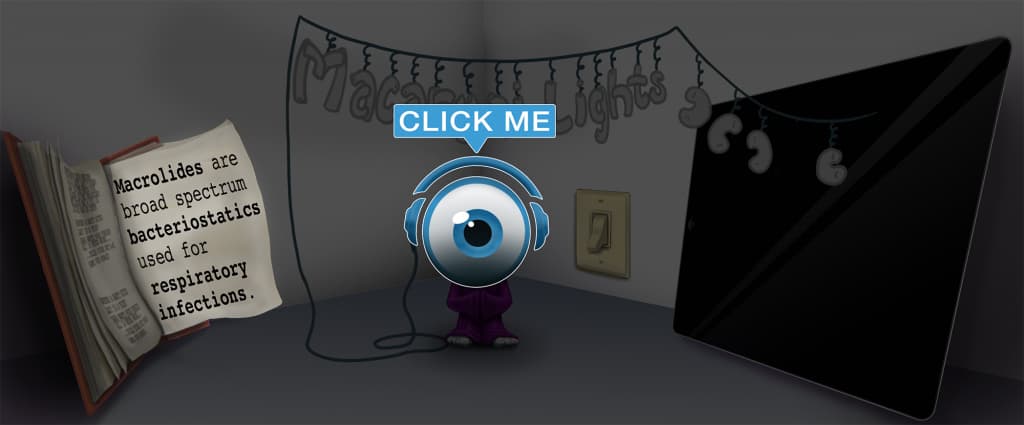 Choose the #1 Nursing (RN) student study app.
Works better than traditional Nursing (RN) flashcards.