Ace Your Pharmacology and the Nursing Process, 9th Ed., Lilley, Rainforth Collins & Snyder, 2019 Classes and Exams with Picmonic: #1 Visual Mnemonic Study Tool for Nursing (RN) Students
With Picmonic, facts become pictures. We've taken what the science shows - image mnemonics work - but we've boosted the effectiveness by building and associating memorable characters, interesting audio stories, and built-in quizzing. Whether you're studying for your classes or getting ready for a big exam, we're here to help.
Pharmacology and the Nursing Process, 9th Ed., Lilley, Rainforth Collins & Snyder, 2019 | Nursing (RN) School Study Aid
Pain Assessment
Acute Pain

Chronic Pain

Onset

Provoking or Palliative

Quality

Radiation

Severity

Timing

Subjective Findings

Objective Findings

Reassessment of Pain
2 mins
NSAIDs
Anti-inflammatory

Analgesic

Fever

Closure of PDA

Reversible Inhibition of COX-1 and COX-2

Block Prostaglandin Synthesis

Interstitial Nephritis

Gastric Ulcer

Renal Ischemia
1 min
Morphine
Opioid Receptor Agonist

Pain

Myocardial Infarction

Nausea and Vomiting

CNS Depression

Biliary Colic

Constipation

Increased Intracranial Pressure (ICP)

Pupillary Constriction

Hypotension
2 mins
Codeine
Opioid Receptor Agonist

Mild to Moderate Pain

Cough Suppressant

Sedation

Constipation

Miosis

Close Monitoring When Breast Feeding

Often Combined with Non-Opioids
2 mins
Meperidine (Demerol)
Opioid Receptor Agonist

Moderate to Severe Pain

Post Anesthesia Shivering

Tremors

Constipation

CNS Depression

Sedation

Short Term Administration

Increased Risk Serotonin Syndrome

Does NOT cause Miosis

Renal Failure Increases Toxicity Risk
2 mins
Naloxone (Narcan)
Competitive Opioid Receptor Antagonist

Opioid Induced CNS Depression

Severe Nausea and Vomiting

Excitable State

Opioid Withdrawal Symptoms

Repeated Dosing Often Required
1 min
Opioid Abuse and Withdrawal Assessment
Euphoria

Miosis

CNS Depression

Yawning

Gooseflesh

Sweating

Rhinorrhea

Kicking Movements

Naloxone
1 min
Tramadol
Chronic Pain

Weak Opioid

Inhibit Serotonin and NE reuptake

Increased Risk of Seizure
47 secs
Transdermal Medication Administration
Patch or Disc

Directly on Skin of Arms, Chest, Upper Back

Avoids First Pass Metabolism

Sustained Administration of Medication

Clean Skin After Removal

Rotate Sites of Patches

Apply to Dry Skin

Avoid Shaved Skin

Avoid Heat

Nitro Effects Lost After 24 Hours
2 mins
Acetaminophen
Fever

Pain

Reversibly inhibits COX

Acts primarily in CNS

Hepatic Necrosis

N-acetylcysteine Antidote
51 secs
Lidocaine
Blocks Na+ Channels

Ventricular Arrhythmia

Anesthetic

Paresthesias

Seizures

Respiratory Depression

Drowsiness

Anesthetic Effects Extended with Epinephrine
1 min
Acetaminophen Antidote
33 secs
Reye's Syndrome
Aspirin (Salicylates) to Treat Viral Illness (In Children)

Cerebral Edema

Lethargy (Decreased LOC)

Vomiting

Liver Failure

Monitor for Increased ICP

Mannitol (Osmitrol)

No Aspirin for Children
2 mins
Aspirin Poisoning (Salicylism) Assessment
Nausea and Vomiting

Tinnitus

Confusion

Hyperventilation

Respiratory Alkalosis

Metabolic Acidosis

Coma

Hyperthermia
1 min
Ace Your Nursing (RN) Classes & Exams with Picmonic: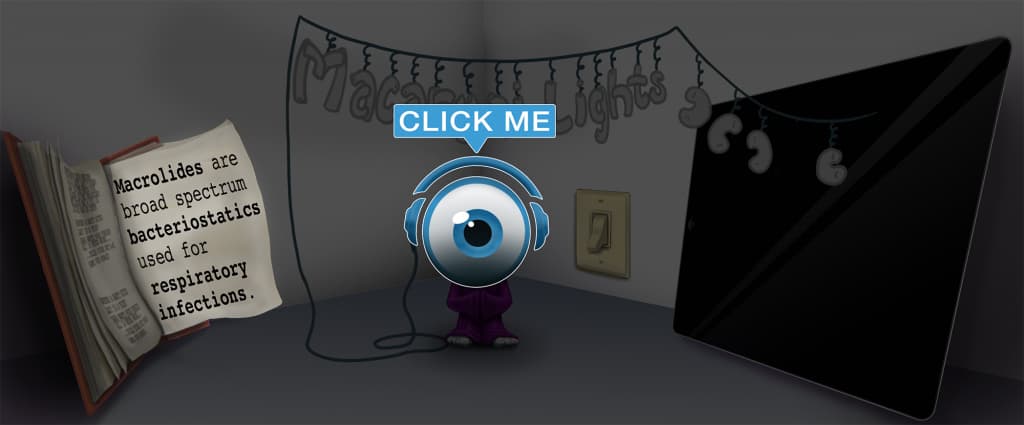 Choose the #1 Nursing (RN) student study app.
Works better than traditional Nursing (RN) flashcards.