Ace Your Pharmacology: A Patient-Centered Nursing Process Approach 10th Ed., McCuistion Classes and Exams with Picmonic: #1 Visual Mnemonic Study Tool for Nursing (RN) Students
With Picmonic, facts become pictures. We've taken what the science shows - image mnemonics work - but we've boosted the effectiveness by building and associating memorable characters, interesting audio stories, and built-in quizzing. Whether you're studying for your classes or getting ready for a big exam, we're here to help.
Pharmacology: A Patient-Centered Nursing Process Approach 10th Ed., McCuistion | Nursing (RN) School Study Aid
Vitamin A (Retinol)
Maintains Mucous Membranes

Eyes and Skin

Dietary Deficiency

Skin Disorders

Hepatosplenomegaly

Jaundice

Increased ICP

Vomiting

Teratogen

Animal Food Products

Dark Green and Orange Fruits/Vegetables
2 mins
Ergocalciferol (Vitamin D2)
Vitamin D2

Hypoparathyroidism

Rickets

Hypophosphatemia

Fatigue

Constipation

Hypercalcemia

Kidney Stones
2 mins
Cholecalciferol (Vitamin D3)
Vitamin D3

Dietary Supplement

Vitamin D Deficiency

Fatigue

Constipation

Hypercalcemia

Kidney Stones

More Effective Than Ergocalciferol

Hypervitaminosis D
2 mins
Vitamin B1 (Thiamine)
Carbohydrate Metabolism

Dietary Deficiency

Beriberi

Wernicke-Korsakoff

Alcoholics Highest Risk

Give Before Glucose

Give IM or IV

Enriched Whole Grains

Pork
2 mins
Vitamin B3 - Niacin (Nicotinic Acid)
Decreases Triglycerides

Decreases LDL

Increases HDL

Dyslipidemia

Pellagra

Diarrhea

Dermatitis

Dementia

Flushing

GI Distress

Hepatotoxicity
2 mins
Vitamin B6 (Pyridoxine)
Amino Acid and Protein Metabolism

Heme Synthesis

Neurotransmitters

Adjunct to Isoniazid

Dietary Deficiency

Premenstrual Syndrome (PMS)

Ataxia

Peripheral Neuropathy

Levodopa

Cereals and Meats
3 mins
Cobalamin (Vitamin B12)
Vitamin B12

Vitamin Deficiency

Pernicious Anemia

Hypokalemia

Arthralgia

Dizziness

IM Injection for Pernicious Anemia

Never Give IV
2 mins
Vitamin C (Ascorbic Acid)
Antioxidant

Collagen Formation

Steroid Synthesis

Dietary Deficiency

Scurvy

GI Distress

Citrus Fruits

May Improve Healing
2 mins
Vitamin E (Alpha-tocopherol)
Antioxidant

Fat Malabsorption Syndrome

Alpha-TTP Deficiency

Bleeding

Increased Risk Hemorrhagic Stroke

Limit Doses < 200 IU per Day

Nuts and Whole Grains

Vegetable Oils
2 mins
Vitamin K1 (Phytonadione)
Synthesizes Clotting Factors II, VII, IX, X

Hypoprothrombinemia

Newborn Prophylaxis

Bleeding from Warfarin Overdose

Shock

Kernicterus

Cardiac Arrest

Bile Salts required for Intestinal Absorption

Increased Risks with IV Administration
2 mins
Iron (Ferrous Sulfate)
Ferrous Salts

Anemia

GI Distress

Nausea and Vomiting

Dark Stools

Take with Food

Liquid can Stain Teeth

Keep out of Reach from Children

Caution with GI Disorders

Avoid Antacids
2 mins
Iron Deficiency Anemia
Malnutrition/Malabsorption

Hemorrhage

Microcytic, Hypochromic Anemia

Decreased Heme Synthesis

Decreased Reticulocytes

Decreased Ferritin

Increased Red Cell Distribution Width (RDW)

Poikilocytosis

Anisocytosis

Increased Central Pallor
2 mins
Ace Your Nursing (RN) Classes & Exams with Picmonic: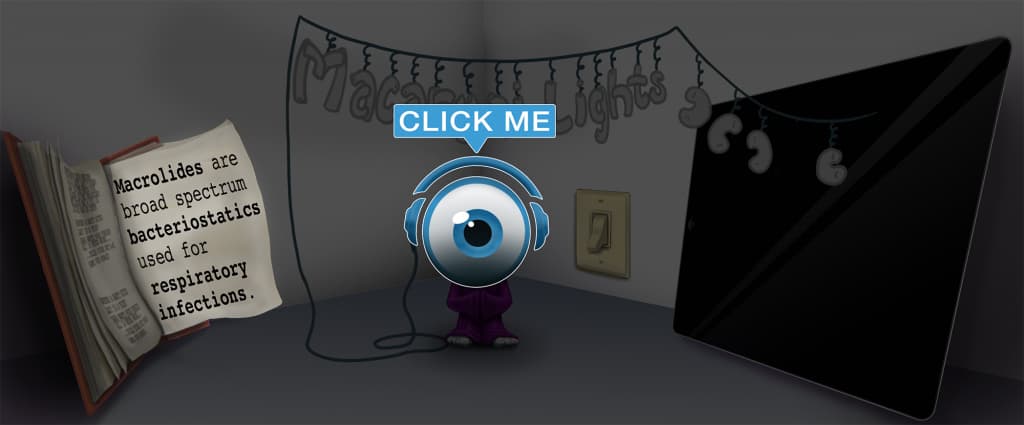 Choose the #1 Nursing (RN) student study app.
Works better than traditional Nursing (RN) flashcards.