Ace Your Pharmacology: A Patient-Centered Nursing Process Approach 10th Ed., McCuistion Classes and Exams with Picmonic: #1 Visual Mnemonic Study Tool for Nursing (RN) Students
With Picmonic, facts become pictures. We've taken what the science shows - image mnemonics work - but we've boosted the effectiveness by building and associating memorable characters, interesting audio stories, and built-in quizzing. Whether you're studying for your classes or getting ready for a big exam, we're here to help.
Pharmacology: A Patient-Centered Nursing Process Approach 10th Ed., McCuistion | Nursing (RN) School Study Aid
Stages of Asthma Treatments
Short-acting Inhaled Beta-Agonist

Low-Dose Inhaled Corticosteroid

Montelukast (Leukotriene Receptor Antagonist)

Cromolyn (Mast Cell Stabilizers)

Theophylline

Long-acting Inhaled Beta-Agonist

Zileuton

Low-Medium Dose Inhaled Corticosteroid

High-Dose Inhaled Corticosteroid

Omalizumab (Allergies)

Systemic Corticosteroids
3 mins
Codeine
Opioid Receptor Agonist

Mild to Moderate Pain

Cough Suppressant

Sedation

Constipation

Miosis

Close Monitoring When Breast Feeding

Often Combined with Non-Opioids
2 mins
Second Generation Antihistamines
Allergies

Lipophobic

Histamine H1 Receptor Antagonist

Azelastine + Fluticasone (Dymista)

Intranasal Spray

Cetirizine (Zyrtec)

Loratadine (Claritin)

Fexofenadine (Allegra)

Fewer Anticholinergic Effects

Fewer CNS Effects
2 mins
First Generation H1 Blockers
Hypersensitivity Reactions

Sedative

Anxiety

Local Anesthetic

Anti-Tussive

Anti-Emetic

Anti-Alpha Adrenergic and Muscarinic

Diphenhydramine (Benadryl)

Chlorpheniramine

Promethazine (Phenergan)
5 mins
Ace Your Nursing (RN) Classes & Exams with Picmonic: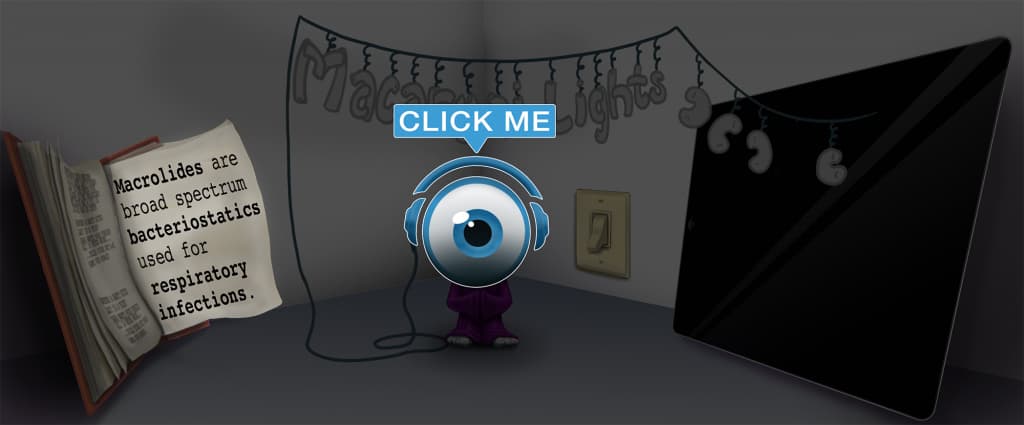 Choose the #1 Nursing (RN) student study app.
Works better than traditional Nursing (RN) flashcards.