Ace Your Pharmacology: A Patient-Centered Nursing Process Approach 10th Ed., McCuistion Classes and Exams with Picmonic: #1 Visual Mnemonic Study Tool for Nursing (RN) Students
With Picmonic, facts become pictures. We've taken what the science shows - image mnemonics work - but we've boosted the effectiveness by building and associating memorable characters, interesting audio stories, and built-in quizzing. Whether you're studying for your classes or getting ready for a big exam, we're here to help.
Pharmacology: A Patient-Centered Nursing Process Approach 10th Ed., McCuistion | Nursing (RN) School Study Aid
Myasthenia Gravis Assessment
Weakness with Muscle Use

Diplopia

Ptosis

Dysphagia

Difficulty Speaking

Fatigue

Cholinergic Crisis

Overmedicated

Myasthenic Crisis

Not Enough Medication

Respiratory Muscle Paralysis
2 mins
Muscular Dystrophy
X-linked Recessive

Muscle Weakness

Motor Problems

Gower Sign

Large Calves

Waddling Gait

Loss of Ambulation

Cardiac and Respiratory Failure
2 mins
Nondepolarizing Neuromuscular Blocking Drugs
Names Include "Cur"

Competitive Antagonists

Acetylcholine Competition

Reversal of Blockade

Neostigmine, Edrophonium
1 min
Diazepam (Valium)
Anxiety

Seizures and Status Epilepticus

Muscle Spasms

Alcohol Withdrawal

Dizziness/Vision Changes

Confusion/Amnesia

Urinary Incontinence

Behavioral Changes

Respiratory Depression

Flumazenil (Romazicon)

Fall Precaution

Do Not Stop Abruptly
2 mins
Succinylcholine
Inducing Paralysis

Neuromuscular Blocking Drugs

Motor Nicotinic receptor

ACh Receptor Agonist

Depolarization

Phase I (Paralysis Non-reversible)

Phase II (Paralysis Reversible)

Neostigmine (Reversal Agent)
2 mins
Ace Your Nursing (RN) Classes & Exams with Picmonic: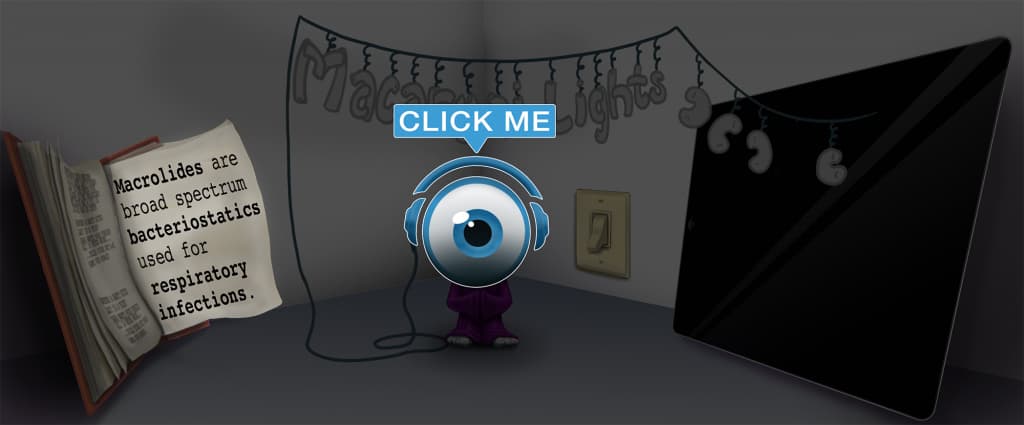 Choose the #1 Nursing (RN) student study app.
Works better than traditional Nursing (RN) flashcards.