Ace Your Pharmacology: A Patient-Centered Nursing Process Approach 10th Ed., McCuistion Classes and Exams with Picmonic: #1 Visual Mnemonic Study Tool for Nursing (RN) Students
With Picmonic, facts become pictures. We've taken what the science shows - image mnemonics work - but we've boosted the effectiveness by building and associating memorable characters, interesting audio stories, and built-in quizzing. Whether you're studying for your classes or getting ready for a big exam, we're here to help.
Pharmacology: A Patient-Centered Nursing Process Approach 10th Ed., McCuistion | Nursing (RN) School Study Aid
Pain Assessment
Acute Pain

Chronic Pain

Onset

Provoking or Palliative

Quality

Radiation

Severity

Timing

Subjective Findings

Objective Findings

Reassessment of Pain
2 mins
NSAIDs
Anti-inflammatory

Analgesic

Fever

Closure of PDA

Reversible Inhibition of COX-1 and COX-2

Block Prostaglandin Synthesis

Interstitial Nephritis

Gastric Ulcer

Renal Ischemia
1 min
Acetaminophen
Fever

Pain

Reversibly inhibits COX

Acts primarily in CNS

Hepatic Necrosis

N-acetylcysteine Antidote
51 secs
Opioids Overview
Pain

Weaning

Cough

Diarrhea

Agonists at Mu (μ), Kappa (Κ), and Delta (δ) Receptors

Decrease Synaptic Transmission

Respiratory Depression

Addiction

Miosis

Constipation
2 mins
Morphine
Opioid Receptor Agonist

Pain

Myocardial Infarction

Nausea and Vomiting

CNS Depression

Biliary Colic

Constipation

Increased Intracranial Pressure (ICP)

Pupillary Constriction

Hypotension
2 mins
Codeine
Opioid Receptor Agonist

Mild to Moderate Pain

Cough Suppressant

Sedation

Constipation

Miosis

Close Monitoring When Breast Feeding

Often Combined with Non-Opioids
2 mins
Meperidine (Demerol)
Opioid Receptor Agonist

Moderate to Severe Pain

Post Anesthesia Shivering

Tremors

Constipation

CNS Depression

Sedation

Short Term Administration

Increased Risk Serotonin Syndrome

Does NOT cause Miosis

Renal Failure Increases Toxicity Risk
2 mins
Oxycodone
Opioid Receptor Agonist

Refractory Pain

Respiratory Depression

Constipation

CNS Depression

Addiction

Naloxone
2 mins
Naloxone (Narcan)
Competitive Opioid Receptor Antagonist

Opioid Induced CNS Depression

Severe Nausea and Vomiting

Excitable State

Opioid Withdrawal Symptoms

Repeated Dosing Often Required
1 min
Opioid Antidote
28 secs
Butorphanol
Migraine

Severe Pain

Labor

Partial Agonist at Mu and Full Agonist at Kappa Receptors

Less Respiratory Depression

Withdrawal Symptoms
1 min
Sumatriptan
Short Half-Life

5-HT Agonist

Inhibits Trigeminal Nerve Activation

Induces Vasoconstriction

Migraine

Cluster Headache

Increased Risk of Serotonin Syndrome

Paresthesias

Coronary Vasospasm

Prinzmetal's Angina

Coronary Artery Disease (CAD)
3 mins
Ace Your Nursing (RN) Classes & Exams with Picmonic: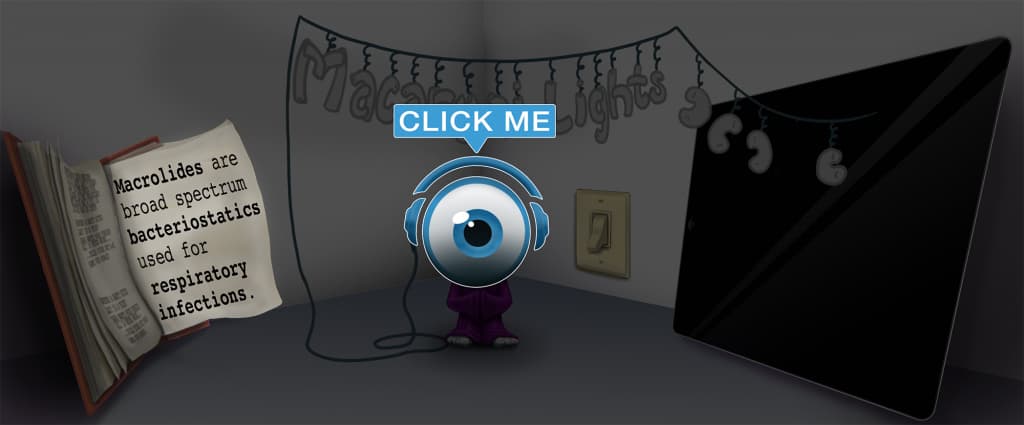 Choose the #1 Nursing (RN) student study app.
Works better than traditional Nursing (RN) flashcards.