Ace Your Pharmacology: A Patient-Centered Nursing Process Approach 10th Ed., McCuistion Classes and Exams with Picmonic: #1 Visual Mnemonic Study Tool for Registered Nurse (RN) Students
With Picmonic, facts become pictures. We've taken what the science shows - image mnemonics work - but we've boosted the effectiveness by building and associating memorable characters, interesting audio stories, and built-in quizzing. Whether you're studying for your classes or getting ready for a big exam, we're here to help.
Pharmacology: A Patient-Centered Nursing Process Approach 10th Ed., McCuistion | Registered Nurse (RN) School Study Aid
Oxygen Delivery Methods
Nasal Cannula

Simple Face Mask

Non-Rebreather Mask

Venturi-Mask

Oxygen In Use Sign

No Electrical Sparks

Six Feet Away from Open Flames

Dry Nasal and Upper Airway Mucosa

Skin Irritation

Home Education
1 min
Myocardial Infarction Assessment
Substernal Chest Pain

Crushing or Dull Sensation

Arm, Jaw, and Neck

> 20 Minutes

Unrelieved by Nitro

Palpitations

Diaphoresis

Fear of Impending Doom

Nausea and Vomiting

Shortness of Breath

Monitor for Arrhythmias
2 mins
Myocardial Infarction Diagnosis
12 Lead ECG

ST Elevation

Q Wave

T Wave Inversion

Troponin T and I

CK-MB

Early ECG

Cardiac Stress Test
2 mins
Myocardial Infarction Interventions
Morphine

Oxygen

Nitrates

Aspirin

Thrombolytics (tPA)

Cardiac Catheterization

Stent Placement

Angioplasty

Coronary Artery Bypass Grafting (CABG)

Decrease Modifiable Risk Factors

Resuming Activity (Physical, Sexual)
2 mins
Aspirin (Acetylsalicylic Acid)
Inhibits Platelet Aggregation

NSAID

Thrombotic Event Prevention

General Pain

Inflammatory Conditions

Fever

Pancytopenia

GI Ulcers

Bleeding

Withhold Before Surgery 7-10 Days

Reye's Syndrome
2 mins
Nitroglycerin
Decreases Preload

Angina

Up to 3 doses q 5 mins

Headache

Hypotension

Viagra (Sildenafil)

Assess Blood Pressure

Protect From Light

Use Glass Bottle and Special Tubing

Gloves for Applying Topically
2 mins
Morphine
Opioid Receptor Agonist

Pain

Myocardial Infarction

Nausea and Vomiting

CNS Depression

Biliary Colic

Constipation

Increased Intracranial Pressure (ICP)

Pupillary Constriction

Hypotension
2 mins
Atropine
Muscarinic Antagonist

Bradycardia

Increased Exocrine Secretions

Smooth Muscle Spasms

Tachycardia

Dry Mouth

Urinary Retention
2 mins
Adenosine (Adenocard)
Slows AV Conduction

Supraventricular Tachycardia (Paroxysmal)

Bradycardia

Flushing

Dyspnea

Rapid IV Push

Caffeine and Theophylline Decrease Effectiveness

Dipyridamole May Intensify Effects
2 mins
Calcium Channel Blockers (Verapamil and Diltiazem)
Slows AV Conduction

Angina Pectoris

Essential Hypertension

Arrhythmias

Bradycardia

Hypotension

Constipation

Peripheral Edema

Gingival Hyperplasia

Medication Education
2 mins
Local Anesthetic Overview
Minor Procedures

Epidurals

Blocks Na+ Channels

State Dependent

Combined with Vasoconstrictors

Infected Tissue Requires Higher Dose

Esters

Amides

Arrhythmias

Cardiotoxicity
1 min
Lidocaine
Blocks Na+ Channels

Ventricular Arrhythmia

Anesthetic

Paresthesias

Seizures

Respiratory Depression

Drowsiness

Anesthetic Effects Extended with Epinephrine
1 min
Magnesium Sulfate
Muscle Relaxant

Preterm Labor Contractions

Preeclampsia

Warm Feeling

Hypotension

Decreased Deep Tendon Reflexes (DTRS)

Decreased Respiratory Rate

Decreased Urine Output

Paralytic Ileus

Calcium Gluconate
2 mins
Hypomagnesemia
Confusion

Increased Deep Tendon Reflexes (DTRs)

Neuromuscular Irritability

Seizures

Muscle Cramps

Tremors

Insomnia

Tachycardia

Magnesium Sulfate

Foods High in Magnesium
1 min
Epinephrine (Adrenaline)
Alpha and Beta Agonist

Anaphylaxis

Primary Open Angle Glaucoma (POAG)

Bleeding

Cardiac Arrest

Tachycardia

Hypertension

Tremors

Insomnia

Multiple Strengths
2 mins
Mannitol (Osmitrol)
Osmotic Diuresis

Reducing Intracranial Pressure

Reducing Intraocular Pressure

Renal Failure Prophylaxis

Edema

Fluid and Electrolyte Imbalance

Avoid Use in Cardiac Patients

IV Administration
2 mins
Naloxone (Narcan)
Competitive Opioid Receptor Antagonist

Opioid Induced CNS Depression

Severe Nausea and Vomiting

Excitable State

Opioid Withdrawal Symptoms

Repeated Dosing Often Required
1 min
Benzodiazepine Antidote
39 secs
Ace Your Registered Nurse (RN) Classes & Exams with Picmonic: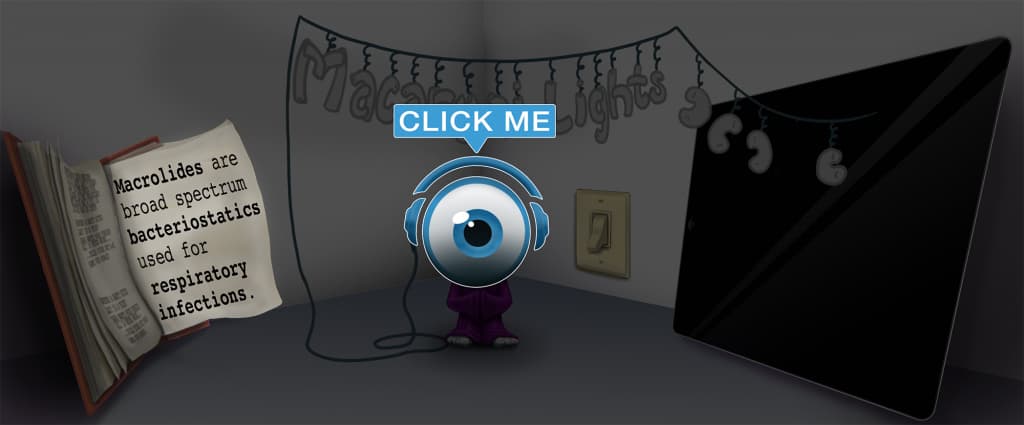 Choose the #1 Registered Nurse (RN) student study app.
Works better than traditional Registered Nurse (RN) flashcards.