Ace Your Nursing: A Concept-Based Approach to Learning, Volume 2, 3rd Ed. Classes and Exams with Picmonic: #1 Visual Mnemonic Study Tool for Nursing (RN) Students
With Picmonic, facts become pictures. We've taken what the science shows - image mnemonics work - but we've boosted the effectiveness by building and associating memorable characters, interesting audio stories, and built-in quizzing. Whether you're studying for your classes or getting ready for a big exam, we're here to help.
Nursing: A Concept-Based Approach to Learning, Volume 2, 3rd Ed. | Nursing (RN) School Study Aid
Maslow's Hierarchy of Needs
Oxygen, Water, Nutrition

Body temperature, Elimination, Shelter, Sexual Expression

Physical Safety

Physiological Safety

Affection and Companionship

Self Respect and Respect for Others

Fulfillment
2 mins
Physiological Needs
First Basic Need

Oxygen

Food/Water

Elimination

Temperature

Rest

Shelter
2 mins
Safety and Security
Second Basic Needs

Physical Safety

Physiological Safety

Financial Security
2 mins
Love and Belonging
Third Basic Need

Love and Affection

Relationships
58 secs
Esteem
Fourth Basic Need

Esteem for Oneself

Reputation and Respect
53 secs
Self-Actualization
Fifth Need

Helping Others

Objectivity

Personal Growth
2 mins
The Nursing Process
ADPIE

Assessment

Diagnosis

Planning

Realistic

Individualized to the Patient

Timed

Implementation

Evaluation
2 mins
Assessment
Health History

Objective Data

Subjective Data

Identify

Determine

Obtain Information

Assessment Always Done Before Treatments
3 mins
Diagnosis
Medical Diagnosis

Nursing Diagnosis

Collaborative Problem

Significant Data

Patterns or Clusters

Problem

Etiology

Defining Characteristics

Maslow's Pyramid

Patient's Concerns
2 mins
Planning
Tailored to Patient

Short-and-Long-Term Goals

Specific

Measurable

Attainable

Realistic

Time-Oriented
2 mins
Implementation
Direct Care Interventions

Indirect Care Interventions

A Community (Public Health) Intervention

Partnership with the Patient/Family

Performing the Nursing Action

Documenting Nursing Care

Delegating Nursing Care

Intervene

Priority Action
3 mins
Evaluation
Consider the Effectiveness of Care

Reassess

Make Necessary Modifications

Continuously Ensure Favorable Patient Outcome

Evaluate

Outcome

Consider the Degree of Effectiveness
2 mins
Guidelines for Prioritizing
Airway, Breathing, Circulation (ABCs)

MAA-U-AR

Mental Status Change

Acute Pain

Acute Urinary Elimination Problems

Untreated Medical Problems

Abnormal Laboratory Values

Risk of Infection, Safety or Security

Long-Term Treatments
2 mins
Triage
Simple Triage And Rapid Treatment (START)

Red: Immediate (Critical)

Yellow: Delayed (Urgent)

Green: Minor (Ambulatory)

Black: Deceased (Expired)

Ability to Walk

Spontaneous Breathing

Respiratory Rate

Check Circulation

Mental Status
4 mins
How to Use Prioritization in Exam Questions
Airway

Breathing

Circulation

Change in LOC (Altered Mental Status)

Sepsis

Acute Pain

Untreated Medical Problems

Education

Feelings

Patient Waiting to be Discharged

Maslow's Hierarchy of Needs
3 mins
How to Use ADPIE for Exam Questions
Data Collection

Data Analysis

Plan of Care

Action or Intervening

Outcomes of Care

Read Entire Question

Identify Step in the Nursing Process

Eliminate Answer Choices; Choose the Best Answer
3 mins
Ace Your Nursing (RN) Classes & Exams with Picmonic: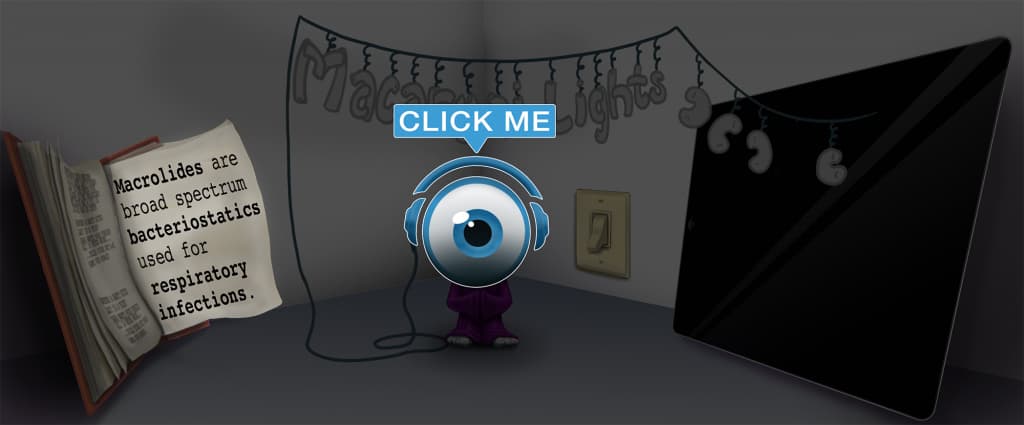 Choose the #1 Nursing (RN) student study app.
Works better than traditional Nursing (RN) flashcards.