Ace Your Medical-Surgical Nursing, 9th Ed., Ignatavicius & Workman, 2018 Classes and Exams with Picmonic: #1 Visual Mnemonic Study Tool for Nursing (RN) Students
With Picmonic, facts become pictures. We've taken what the science shows - image mnemonics work - but we've boosted the effectiveness by building and associating memorable characters, interesting audio stories, and built-in quizzing. Whether you're studying for your classes or getting ready for a big exam, we're here to help.
Medical-Surgical Nursing, 9th Ed., Ignatavicius & Workman, 2018 | Nursing (RN) School Study Aid
Stomach Digestion
Chief Cells Secrete Pepsinogen

Pepsinogen Turned to Pepsin By H+

Protein Breakdown Begins

Mucous Cells Secrete Mucus and Bicarbonate

G Cells Secrete Gastrin

Gastrin Stimulates Parietal Cell HCl Release

Parietal Cells Secrete Intrinsic Factor
2 mins
NSAIDs
Anti-inflammatory

Analgesic

Fever

Closure of PDA

Reversible Inhibition of COX-1 and COX-2

Block Prostaglandin Synthesis

Interstitial Nephritis

Gastric Ulcer

Renal Ischemia
1 min
Cimetidine and Ranitidine (H2 Receptor Blockers)
-tidine Suffix

H2 Receptor Blocker

Suppress Gastric Acid Secretion

Pneumonia

Anti-androgen Effects

CNS Changes
2 mins
Omeprazole (Prilosec)
"-prazole" Suffix

Zollinger-Ellison Syndrome

Gastritis

Peptic Ulcer

Gastroesophageal Reflux Disease (GERD)

Proton Pump Inhibitor (PPI)

Inhibit H+/K+/ATPase

Hip Fracture

Pneumonia
2 mins
Prednisone (Glucocorticoids)
Glucocorticoid

Inflammatory Conditions

Organ Transplant Rejection

Cataracts and Glaucoma

Cushing's Syndrome

Osteoporosis

Immunosuppression

Hyperglycemia

Ulcers

Adrenal Insufficiency

Taper Gradually
2 mins
Macrolides
End in "-thromycin"

Bacteriostatic

Alternative for Penicillin Allergy

Respiratory Infections

Pneumonia

QT Prolongation and Sudden Death

C.Diff Overgrowth

GI Distress

Slow IV Infusion
2 mins
Ibuprofen (Advil, Motrin)
NSAID

COX Inhibitor

General Pain

Fever

Inflammatory Conditions

GI Ulcers

Nephrotoxicity

Rash

Avoid with Alcohol

Risk of Thrombotic Event
2 mins
Peptic Ulcer Disease Assessment
Helicobacter Pylori

Increased Stomach Acid

Abdominal Pain

Heartburn (Pyrosis)

Melena

Weight Changes

GI Distress

Most Commonly in Duodenum

Duodenal: Pain Relieved by Eating

Gastric: Pain Caused by Eating
2 mins
Celecoxib
Rheumatoid Arthritis

Osteoarthritis

Pain

NSAID

Selectively Inhibits COX-2

Sulfa Allergy

Increased Risk of Thrombosis

GI Bleed

Pregnancy > 30 Weeks
1 min
Peptic Ulcer Disease Interventions
Combination Drug Therapy

Two Antibiotics

Proton Pump Inhibitor (PPI)

Decrease Acid Secretion

Avoid NSAIDs

Diet and Lifestyle Changes
1 min
Sucralfate (Carafate)
Creates Protective Barrier

GI Ulcers

Constipation

Require Acidic Environment

Give on Empty Stomach

Oral Suspension Available

May Decrease Absorption of Other Meds
2 mins
Ace Your Nursing (RN) Classes & Exams with Picmonic: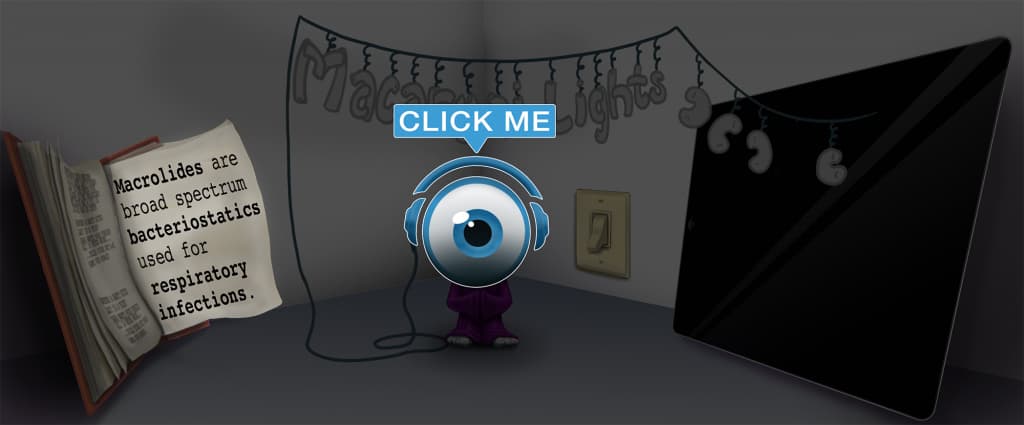 Choose the #1 Nursing (RN) student study app.
Works better than traditional Nursing (RN) flashcards.