Ace Your Medical-Surgical Nursing, 11th Ed., Harding, Kwong, Roberts, Hagler & Reinisch Classes and Exams with Picmonic: #1 Visual Mnemonic Study Tool for Nursing (RN) Students
With Picmonic, facts become pictures. We've taken what the science shows - image mnemonics work - but we've boosted the effectiveness by building and associating memorable characters, interesting audio stories, and built-in quizzing. Whether you're studying for your classes or getting ready for a big exam, we're here to help.
Medical-Surgical Nursing, 11th Ed., Harding, Kwong, Roberts, Hagler & Reinisch | Nursing (RN) School Study Aid
Primary Hypertension Risk Factors
Excessive Alcohol Consumption

High Sodium Diet

Dyslipidemia

Obesity

African American

Advanced Age

Vitamin D Deficiency

Reduced Nephron number

Diabetes

Lack of Physical Activity
1 min
Blood Pressure Classification (JNC 7)
Normal

Systolic (< 120)

Diastolic (< 80)

Prehypertension

Systolic +20 (120-139)

Diastolic +10 (80-89)

Stage 1 Hypertension

Systolic +20 (140-159)

Diastolic +10 (90-99)

Stage 2 Hypertension

Systolic + > 20 (160)

Diastolic + > 10 (100)

Hypertensive Crisis

Systolic > 180

Diastolic > 110
4 mins
Hypertension Assessment
Essential Hypertension

Secondary Hypertension

Headache

Vision Changes

Nosebleed (Epistaxis)

Chest Pain

Syncope (Fainting)

Average 2 Sets, 2 Minutes Apart

After 2 or More Visits

Take BP Both Arms

Common in African Americans
2 mins
Hypertension Intervention
Weight Reduction and Exercise

Diet Changes

Relaxation Techniques

Smoking Cessation

Medications

Encourage Self Monitoring
1 min
Hypertension Medications
Diuretics

Beta Blockers

Angiotensin Receptor Blockers (ARBs)

Calcium Channel Blockers

ACE Inhibitors
1 min
High Blood Pressure Response
Atria Release Atrial Natriuretic Peptide

Vasodilation

Antagonizes Aldosterone

Na+ and Water Excreted
1 min
Angiotensin-Converting Enzyme (ACE) Inhibitors
"-pril" Suffix

Block Renin Angiotensin-Aldosterone System (RAAS)

Hypertension

Heart Failure

Dry Non-productive Cough

Hypotension

Dizziness

Possible Hyperkalemia

Angioedema

Slowly Change Position

Do Not Stop Abruptly
2 mins
Loop Diuretics
Thick ascending limb of Loop of Henle

Inhibits Na+-K+-2Cl-

Sulfa drug

Furosemide

Lasix

Ototoxicity from Rapid Injection

Gout

Dehydration

Hypocalcemia

Hypokalemia

Orthostatic Hypotension
2 mins
Ethacrynic Acid
Non-sulfa Drug

Phenoxyacetic Acid Derivative

Loop Diuretic

Inhibits Na+-K+-2Cl- Cotransporter

Thick Ascending Loop of Henle

Diuresis

Hypokalemia

Ototoxicity

Gout
2 mins
K+ Sparing Diuretics
CHF and Hypertension

Hypokalemia

Hyperaldosteronism

Collecting Tubule

Spironolactone

Competitive Aldosterone Receptor Antagonist

Amiloride and Triamterene

Block Na+ Channels

Hyperkalemia

Gynecomastia
2 mins
Spironolactone (Aldactone)
Inhibition of Aldosterone

Potassium Retention

Hypertension

Edema

Heart Failure

Hyperkalemia

Endocrine Effects

Avoid Potassium Supplements
2 mins
Beta Blockers
"-olol" suffix

Decreases Heart Rate and Contractility

Decreases Peripheral Vascular Resistance

Decreases Renin Release

Hypertension

Heart Failure

Angina Pectoris

Asthma and Heart Block Patients

Assess Blood Pressure and Heart Rate

Masking Signs of Hypoglycemia

Do Not Stop Abruptly
2 mins
Systemic Effects of Beta-Blockers
Respiratory

Bronchoconstriction

Metabolic

Decreased Insulin

Decreased Glycolysis and Lipolysis

Eye

Reduces Intraocular Pressure
1 min
Cardiovascular Effects of Beta-Blockers
Cardiac Myocytes and Vasculature

Decrease cAMP

Decreases SA and AV Node Conduction Velocity

Lower Blood Pressure

Decrease O2 Consumption

Decreases Mortality Post-MI
2 mins
Beta Blocker Antidote
28 secs
Prazosin (Minipress)
-osin suffix

Selective Alpha-1 Receptor Blocker

Hypertension

Benign Prostatic Hyperplasia (BPH)

Nightmares

Orthostatic Hypotension

Tachycardia

Priapism / Inhibition of Ejaculation

Nasal Congestion

First Dose Effect

Administer at Bedtime
2 mins
Ace Your Nursing (RN) Classes & Exams with Picmonic: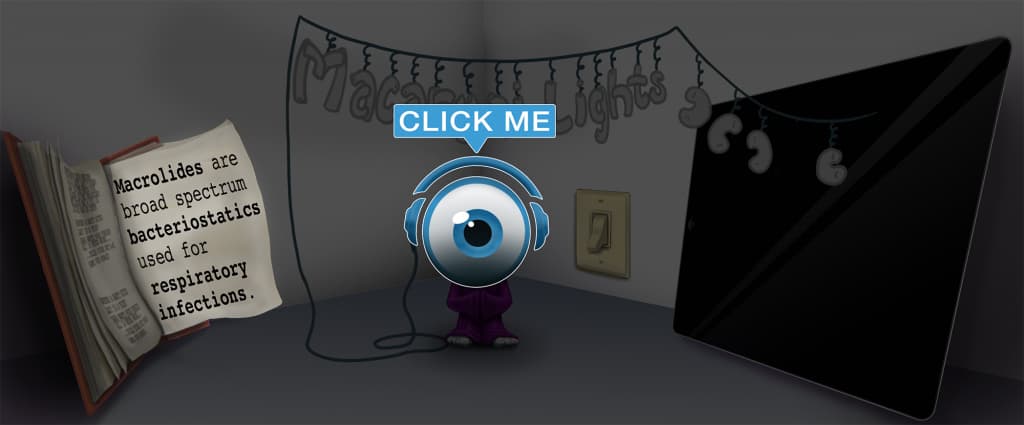 Choose the #1 Nursing (RN) student study app.
Works better than traditional Nursing (RN) flashcards.