Ace Your Maternity and Women's Health Care, 12th Ed., Lowerdermilk, Perry, Cashion & Aldon, 2020 Classes and Exams with Picmonic: #1 Visual Mnemonic Study Tool for Nursing (RN) Students
With Picmonic, facts become pictures. We've taken what the science shows - image mnemonics work - but we've boosted the effectiveness by building and associating memorable characters, interesting audio stories, and built-in quizzing. Whether you're studying for your classes or getting ready for a big exam, we're here to help.
Maternity and Women's Health Care, 12th Ed., Lowerdermilk, Perry, Cashion & Aldon, 2020 | Nursing (RN) School Study Aid
Benzodiazepine Intoxication Assessment
Drowsiness

Confusion

Respiratory Depression

Hypotension

Coma

Flumazenil (Romazicon)
2 mins
Butorphanol
Migraine

Severe Pain

Labor

Partial Agonist at Mu and Full Agonist at Kappa Receptors

Less Respiratory Depression

Withdrawal Symptoms
1 min
Local Anesthetic Overview
Minor Procedures

Epidurals

Blocks Na+ Channels

State Dependent

Combined with Vasoconstrictors

Infected Tissue Requires Higher Dose

Esters

Amides

Arrhythmias

Cardiotoxicity
1 min
Pain Assessment
Acute Pain

Chronic Pain

Onset

Provoking or Palliative

Quality

Radiation

Severity

Timing

Subjective Findings

Objective Findings

Reassessment of Pain
2 mins
IV Anesthetics
Barbiturates

Benzodiazepines

Respiratory Depression

Hypotension

Ketamine

NMDA Receptor Antagonist

Hallucinations

Opioids

Propofol

Potentiates GABA-A
2 mins
Routes of Administration Part Two (Parenteral)
Intradermal

Subcutaneous

Intramuscular (IM)

Intravenous

Epidural

Intrathecal

Intraosseous

Intraperitoneal
2 mins
Diazepam (Valium)
Anxiety

Seizures and Status Epilepticus

Muscle Spasms

Alcohol Withdrawal

Dizziness/Vision Changes

Confusion/Amnesia

Urinary Incontinence

Behavioral Changes

Respiratory Depression

Flumazenil (Romazicon)

Fall Precaution

Do Not Stop Abruptly
2 mins
Meperidine (Demerol)
Opioid Receptor Agonist

Moderate to Severe Pain

Post Anesthesia Shivering

Tremors

Constipation

CNS Depression

Sedation

Short Term Administration

Increased Risk Serotonin Syndrome

Does NOT cause Miosis

Renal Failure Increases Toxicity Risk
2 mins
Naloxone (Narcan)
Competitive Opioid Receptor Antagonist

Opioid Induced CNS Depression

Severe Nausea and Vomiting

Excitable State

Opioid Withdrawal Symptoms

Repeated Dosing Often Required
1 min
Opioid Abuse and Withdrawal Assessment
Euphoria

Miosis

CNS Depression

Yawning

Gooseflesh

Sweating

Rhinorrhea

Kicking Movements

Naloxone
1 min
Inhaled Anesthetics
Unknown Mechanism

HEISMN Drug Name Acronym

Respiratory Depression

Myocardial Depression

Lower Metabolic Demand, Increased Cerebral Blood Flow

Hepatotoxicity (Halothane)

Nephrotoxicity (Methoxyflurane)

Seizure (Enflurane)

Malignant Hyperthermia

Expansion of Trapped Gas
2 mins
Ace Your Nursing (RN) Classes & Exams with Picmonic: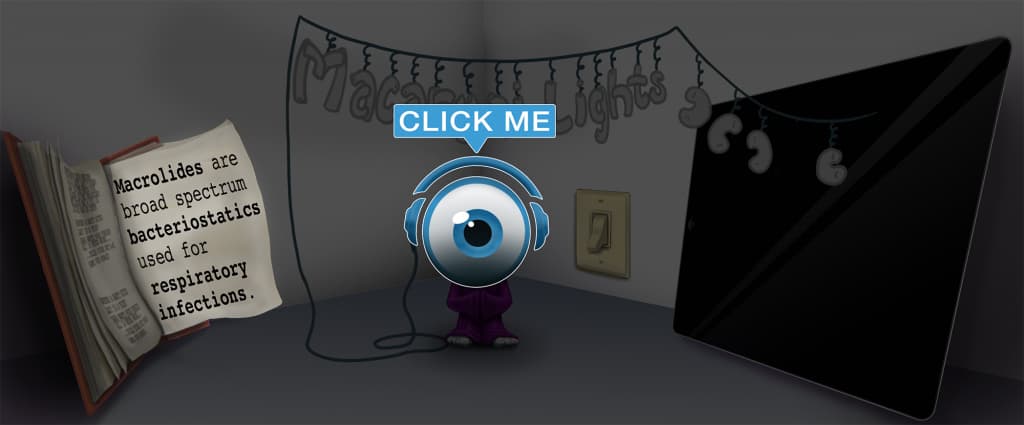 Choose the #1 Nursing (RN) student study app.
Works better than traditional Nursing (RN) flashcards.