Ace Your Fundamentals of Nursing, 9th Ed., Taylor, Lynn, Bartlett Classes and Exams with Picmonic: #1 Visual Mnemonic Study Tool for Nursing (RN) Students
With Picmonic, facts become pictures. We've taken what the science shows - image mnemonics work - but we've boosted the effectiveness by building and associating memorable characters, interesting audio stories, and built-in quizzing. Whether you're studying for your classes or getting ready for a big exam, we're here to help.
Fundamentals of Nursing, 9th Ed., Taylor, Lynn, Bartlett | Nursing (RN) School Study Aid
Aseptic Technique
Invasive Procedures

Skin Integrity Broken

Hands Up for Scrubbing

Keep Objects in View

Only Sterile Objects in Field

Only Sterile Touches Sterile

Edges of Sterile Field

If Sterility Questioned

If Wet or Prolonged Exposure to Air

Never Leave Sterile Area

PPE Order
2 mins
Stages of Hypothermia
32 to 35°C (90 to 95°F)

Shivering

28 to 32°C (82 to 90°F)

Obvious Motor Impairment

Slowed Thinking

< 28°C (< 82°F)

Shivering Stops

Paradoxical Undressing

Arrhythmias
3 mins
Hypothermia Interventions
Remove From Environment

Remove Wet Clothing

Warm Clothing

Heated Blankets

Warm IV Solutions

Heated Oxygen

Warm Gastric Lavage

Warm Trunk BEFORE Extremities
2 mins
Wound Drainage Types and Devices
Serous

Serosanguineous

Sanguineous

Purulent

T-tube

Penrose

Jackson-Pratt (JP)

Hemovac

Record Drainage Amounts

Check Device Function
2 mins
Types of Shock
Hypovolemic

Depleted Volume

Cardiogenic

Pump Failure

Obstructive

Indirect Pump Failure

Distributive

Lost Vascular Tone

Neurogenic

Anaphylactic

Septic
2 mins
Venous Thromboembolism (DVT) Assessment
Venous Wall Inflammation caused by Thrombus

Tenderness

Edema

Warmth

Asymmetry

Could be Asymptomatic

Monitor for Pulmonary Embolism
58 secs
Venous Thromboembolism (DVT) Interventions
Anticoagulants

Prevention Education

Frequent Ambulation

Leg Exercises

Compression Stockings or SCD's

Avoid Nicotine and Oral Contraceptives

Surgery
1 min
Pulmonary Embolism Causes
FAT BAT Mnemonic

Fat

Air

Deep Vein Thrombosis (DVT)

Bacteria

Amniotic Fluid

Tumor

Hypercoagulable

Central Venous Lines

Immobilized
1 min
Pulmonary Embolism Assessment
Shortness of Breath (SOB)

Pleuritic Chest Pain

Tachypnea

Hemoptysis

Hypoxemia

Sudden Death
51 secs
Pneumonia Intervention
Humidified Oxygen

Deep Breathing Exercises

Position of Comfort

Increase Fluid Intake

Manage Fever

Antibiotics

Mucolytics

Expectorants

Pneumococcal Vaccine

Sepsis

Acute Respiratory Failure (ARF)

Prevention Education
2 mins
Pneumonia Assessment
Older Adult

Immunocompromised

Long Term Care

Shortness of Breath (SOB)

Hypoxemia

Cough and Sputum Production

Wheezing or Crackles

Fever

Pleuritic Pain

Chest X-ray
2 mins
Ace Your Nursing (RN) Classes & Exams with Picmonic: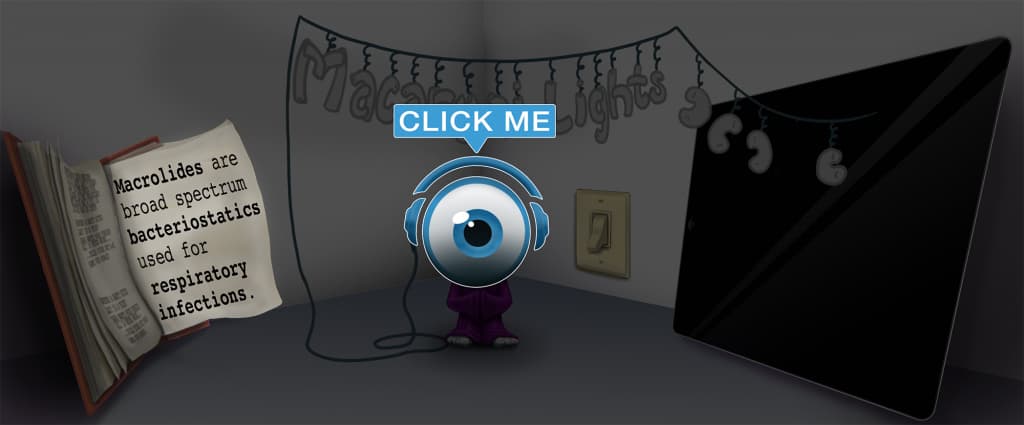 Choose the #1 Nursing (RN) student study app.
Works better than traditional Nursing (RN) flashcards.