Ace Your Essentials of Maternity, Newborn, and Women's Health Nursing, 5th Ed., Ricci, 2020 Classes and Exams with Picmonic: #1 Visual Mnemonic Study Tool for Nursing (RN) Students
With Picmonic, facts become pictures. We've taken what the science shows - image mnemonics work - but we've boosted the effectiveness by building and associating memorable characters, interesting audio stories, and built-in quizzing. Whether you're studying for your classes or getting ready for a big exam, we're here to help.
Essentials of Maternity, Newborn, and Women's Health Nursing, 5th Ed., Ricci, 2020 | Nursing (RN) School Study Aid
Early Decelerations
Fetal Head Compression

Uterine Contractions

Placement of Internal Mode of Monitoring

Vaginal Examination

Fundal Pressure

Normal Pattern
1 min
Morphine
Opioid Receptor Agonist

Pain

Myocardial Infarction

Nausea and Vomiting

CNS Depression

Biliary Colic

Constipation

Increased Intracranial Pressure (ICP)

Pupillary Constriction

Hypotension
2 mins
Naloxone (Narcan)
Competitive Opioid Receptor Antagonist

Opioid Induced CNS Depression

Severe Nausea and Vomiting

Excitable State

Opioid Withdrawal Symptoms

Repeated Dosing Often Required
1 min
Butorphanol
Migraine

Severe Pain

Labor

Partial Agonist at Mu and Full Agonist at Kappa Receptors

Less Respiratory Depression

Withdrawal Symptoms
1 min
Local Anesthetic Overview
Minor Procedures

Epidurals

Blocks Na+ Channels

State Dependent

Combined with Vasoconstrictors

Infected Tissue Requires Higher Dose

Esters

Amides

Arrhythmias

Cardiotoxicity
1 min
Decelerations (and Accelerations) Overview
VEAL CHOP

Variable Deceleration

Cord Compression

Early Deceleration

Head Compression

Acceleration

Okay

Late Deceleration

Placental Insufficiency
2 mins
Late Decelerations
Uteroplacental Insufficiency

Disruption of Oxygen Transfer to Fetus

Abnormal Pattern

Discontinue Oxytocin

Oxygen with Non-Rebreather (8-10 L/min)

Side-lying Position

Elevate Legs

Increase Rate of IV Solution
2 mins
Variable Decelerations
Umbilical Cord Compression

Abnormal Cord Position

Transition Phase

Oxygen with Non-Rebreather (8-10 L/min)

Change Maternal Position

Discontinue Oxytocin
2 mins
Meperidine (Demerol)
Opioid Receptor Agonist

Moderate to Severe Pain

Post Anesthesia Shivering

Tremors

Constipation

CNS Depression

Sedation

Short Term Administration

Increased Risk Serotonin Syndrome

Does NOT cause Miosis

Renal Failure Increases Toxicity Risk
2 mins
IV Anesthetics
Barbiturates

Benzodiazepines

Respiratory Depression

Hypotension

Ketamine

NMDA Receptor Antagonist

Hallucinations

Opioids

Propofol

Potentiates GABA-A
2 mins
Promethazine (Phenergan)
Histamine H1 Receptor Antagonist

Weak Dopamine Antagonist

Nausea and Vomiting

Motion Sickness

Respiratory Depression

Sedation

Anticholinergic Effects

Extrapyramidal Symptoms

Use Large Bore IV

Monitor for Tissue Necrosis
2 mins
Diazepam (Valium)
Anxiety

Seizures and Status Epilepticus

Muscle Spasms

Alcohol Withdrawal

Dizziness/Vision Changes

Confusion/Amnesia

Urinary Incontinence

Behavioral Changes

Respiratory Depression

Flumazenil (Romazicon)

Fall Precaution

Do Not Stop Abruptly
2 mins
APGAR Score
1 and 5 Minutes

Appearance

Pulse

Grimace

Activity and Muscle Tone

Respiration

Total Scores

Gentle Stimulation

Oxygen
2 mins
Fever
Flushed skin, warm to touch

Chills

Sweating

Change in LOC

Provide adequate fluids

Monitor Electrolytes and Fluid

Monitor vital signs, esp temperature

Remove excess clothing and blankets

Sponge bath with tepid water
2 mins
Ace Your Nursing (RN) Classes & Exams with Picmonic: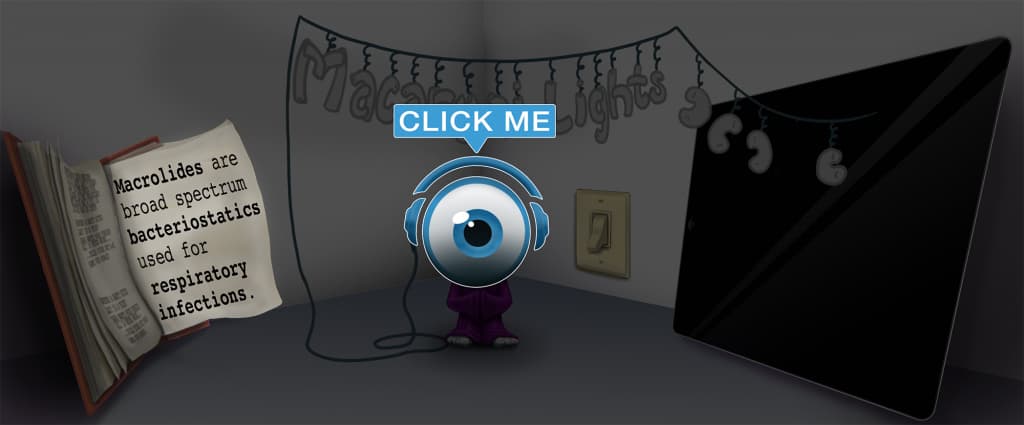 Choose the #1 Nursing (RN) student study app.
Works better than traditional Nursing (RN) flashcards.