Ace Your Brunner & Suddarth's Textbook of Medical-Surgical Nursing, 14th Ed., Hinkle & Cheever Classes and Exams with Picmonic: #1 Visual Mnemonic Study Tool for Nursing (RN) Students
With Picmonic, facts become pictures. We've taken what the science shows - image mnemonics work - but we've boosted the effectiveness by building and associating memorable characters, interesting audio stories, and built-in quizzing. Whether you're studying for your classes or getting ready for a big exam, we're here to help.
Brunner & Suddarth's Textbook of Medical-Surgical Nursing, 14th Ed., Hinkle & Cheever | Nursing (RN) School Study Aid
Guillain-Barre Syndrome Assessment
Ascending Paralysis

Muscle Weakness

Paresthesias (Pins and Needles)

Diplopia

Difficulty Speaking

Dysphagia

Labile Blood Pressure

Loss of Bowel and Bladder Control

Aggressive Airway Management
2 mins
Meningitis Assessment
Nausea and Vomiting

Fever

Nuchal Rigidity

Severe Headache

Purpura

Seizures

Photophobia

Opisthotonus Position

High Pitched Cry

Bulging Fontanel
2 mins
Meningitis Interventions
IV Antibiotics

Dexamethasone

Analgesics

Antipyretics

Closely Monitor for Increased ICP

Bed Rest

Preventative Vaccinations

Droplet-Airborne Precautions
2 mins
Multiple Sclerosis Assessment
Nerve Fiber Demyelination

Motor Issues

Cerebellar Signs

Fatigue

Paresthesias

Spasticity

Urinary Incontinence

Optic Neuritis

Women Between 20-50 Years Old

Relapse and Remission of Symptoms
2 mins
Multiple Sclerosis Interventions
Corticosteroids

Interferon Beta

Dimethyl Fumarate (Tecfidera)

Fingolimod (Gilenya)

Mitoxantrone (Novantrone)

Natalizumab (Tysabri)

Increase Exercise

Identify Triggers
2 mins
Myasthenia Gravis Assessment
Weakness with Muscle Use

Diplopia

Ptosis

Dysphagia

Difficulty Speaking

Fatigue

Cholinergic Crisis

Overmedicated

Myasthenic Crisis

Not Enough Medication

Respiratory Muscle Paralysis
2 mins
Acyclovir (Zovirax)
Guanosine Analog

Inhibits Viral Replication

Thymidine Kinase Activation

Herpes Simplex Virus (HSV)

Varicella Zoster Virus (VZV)

Headache

GI Distress

CNS Toxicity

Nephrotoxicity (Crystalline Nephropathy)

Prevents Recurrent Episodes

Slow IV infusion
2 mins
Diazepam (Valium)
Anxiety

Seizures and Status Epilepticus

Muscle Spasms

Alcohol Withdrawal

Dizziness/Vision Changes

Confusion/Amnesia

Urinary Incontinence

Behavioral Changes

Respiratory Depression

Flumazenil (Romazicon)

Fall Precaution

Do Not Stop Abruptly
2 mins
Carbamazepine (Tegretol)
Inactivates Na+ Channels

Seizures

Bipolar Disorder

Trigeminal Neuralgia

Nystagmus

Ataxia

Hepatotoxicity

Blood Dyscrasias

Water Retention

Stevens-Johnson Syndrome

Avoid Grapefruit Juice
2 mins
Ace Your Nursing (RN) Classes & Exams with Picmonic: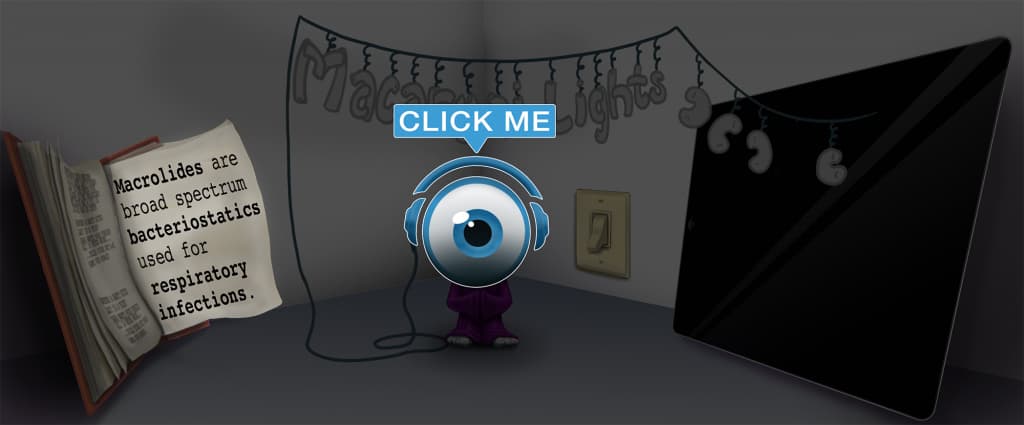 Choose the #1 Nursing (RN) student study app.
Works better than traditional Nursing (RN) flashcards.