Ace Your Brunner & Suddarth's Textbook of Medical-Surgical Nursing, 14th Ed., Hinkle & Cheever Classes and Exams with Picmonic: #1 Visual Mnemonic Study Tool for Nursing (RN) Students
With Picmonic, facts become pictures. We've taken what the science shows - image mnemonics work - but we've boosted the effectiveness by building and associating memorable characters, interesting audio stories, and built-in quizzing. Whether you're studying for your classes or getting ready for a big exam, we're here to help.
Brunner & Suddarth's Textbook of Medical-Surgical Nursing, 14th Ed., Hinkle & Cheever | Nursing (RN) School Study Aid
Oxygen Delivery Methods
Nasal Cannula

Simple Face Mask

Non-Rebreather Mask

Venturi-Mask

Oxygen In Use Sign

No Electrical Sparks

Six Feet Away from Open Flames

Dry Nasal and Upper Airway Mucosa

Skin Irritation

Home Education
1 min
Tracheostomy Care
Inner Cannula Removed and Cleaned

Clean Q8 Hours Around Stoma

Two Fingers Under Ties

Speak with Deflated Cuff

Can Eat with Tube in Place

Keep Replacement Tube Nearby

Immediately Replace if Dislodged

Physician Does First Tube Change
2 mins
Chest Tubes: Management and Care
Confirm suction order

Crepitus

Kinking

Shortness of Breath (SOB)

Infection

Excessive bubbling

If tube dislodges from patient, use petroleum gauze taped 3 ways

If drainage system is damaged, place disconnected drainage tube in sterile water
1 min
Hypoxia (Early Symptoms)
Diaphoresis

Restlessness

Tachypnea

Dyspnea on Exertion

Tachycardia

Hypertension

Arrhythmias

Decreased Urine Output

Unexplained Fatigue
1 min
Hypoxia (Late Symptoms)
Cyanosis

Cool, Clammy Skin

Use of Accessory Muscles

Retractions

Hypotension

Arrhythmias
2 mins
Prednisone (Glucocorticoids)
Glucocorticoid

Inflammatory Conditions

Organ Transplant Rejection

Cataracts and Glaucoma

Cushing's Syndrome

Osteoporosis

Immunosuppression

Hyperglycemia

Ulcers

Adrenal Insufficiency

Taper Gradually
2 mins
Ace Your Nursing (RN) Classes & Exams with Picmonic: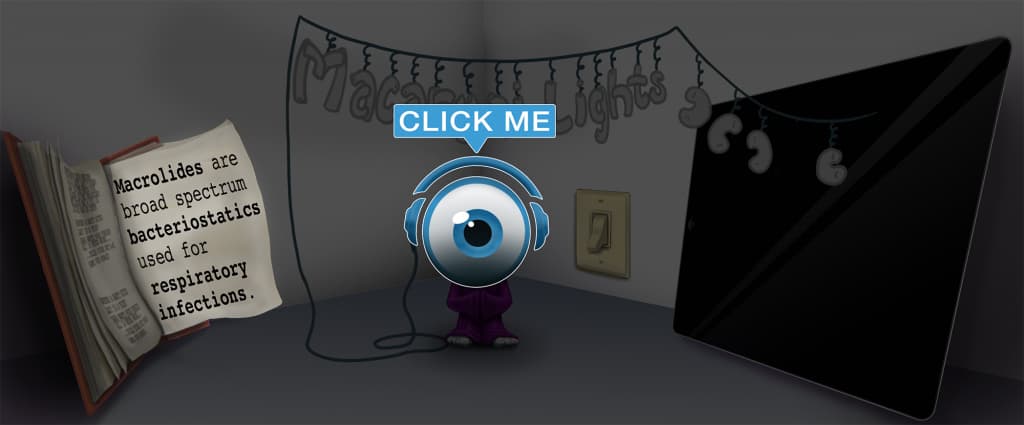 Choose the #1 Nursing (RN) student study app.
Works better than traditional Nursing (RN) flashcards.