Ace Your Neurology, Ophthalmology & Otology Classes and Exams with Picmonic: #1 Visual Mnemonic Study Tool for Medicine (MD/DO) Students
With Picmonic, facts become pictures. We've taken what the science shows - image mnemonics work - but we've boosted the effectiveness by building and associating memorable characters, interesting audio stories, and built-in quizzing. Whether you're studying for your classes or getting ready for a big exam, we're here to help.
Neurology, Ophthalmology & Otology | Medicine (MD/DO) School Study Aid
Anticholinergics
B.O.AT.S Acronym

Benztropine

Parkinson's Disease

Oxybutynin

Decrease bladder spasms

Atropine

Mydriasis and Cycloplegia

Scopolamine

Motion Sickness
1 min
Anticholinergics Continued
Glycopyrrolate

Reduces Airway Secretions

Ulcer Treatment

Ipratropium

Asthma and C.O.P.D

Dicyclomine

Hyoscyamine

Irritable Bowel Syndrome
1 min
Atropine
Blocks DUMBBeLSS

Bradycardia

Skin Flushing

Increased Temperature

Dry Mouth

Cycloplegia

Disorientation

Mydriasis
1 min
Benztropine (Cogentin)
Anticholinergic

Parkinson's Disease

Acute Dystonia

Blurred Vision

Dry Mouth

Urinary Retention

Tachycardia

Constipation

Psychosis
2 mins
Direct Cholinomimetics
Muscarinic agonists

Bethanechol

Bladder and Bowels

Methacholine

Bronchoconstriction

Pilocarpine

Contracts ciliary muscle and pupillary sphincter

Carbachol

Releases intraocular pressure
1 min
Indirect Cholinomimetics
Acetylcholinesterase Inhibitors

Edrophonium

Myasthenia Gravis (Diagnosis)

Pyridostigmine and Neostigmine

Myasthenia Gravis (Tx)

Ileus

Physostigmine

Atropine Overdose

Glaucoma

Donepezil

Alzheimer's
2 mins
Pilocarpine (Pilocar)
Direct Cholinergic Agonist

Contracts Iris Sphincter

Contracts Ciliary Muscle

Xerostomia

Glaucoma

Detached Retina

Decreased Visual Acuity

Eye Irritation

Cholinergic Effects

Avoid with Asthma or Bradycardia
2 mins
Acetylcholinesterase Inhibitor Poisoning
DUMBBELSS

Diarrhea

Urination

Miosis

Bronchospasm

Bradycardia

Emesis

Lacrimation

Salivation

Sweating
2 mins
Acetylcholinesterase Inhibitor Antidote
59 secs
Donepezil
Alzheimer's Disease

Acetylcholinesterase Inhibitor

Increased Acetylcholine

Nausea and Vomiting

Dizziness
51 secs
Nondepolarizing Neuromuscular Blocking Drugs
Names Include "Cur"

Competitive Antagonists

Acetylcholine Competition

Reversal of Blockade

Neostigmine, Edrophonium
1 min
Succinylcholine
Inducing Paralysis

Neuromuscular Blocking Drugs

Motor Nicotinic receptor

ACh Receptor Agonist

Depolarization

Phase I (Paralysis Non-reversible)

Phase II (Paralysis Reversible)

Neostigmine (Reversal Agent)
2 mins
Ace Your Medicine (MD/DO) Classes & Exams with Picmonic: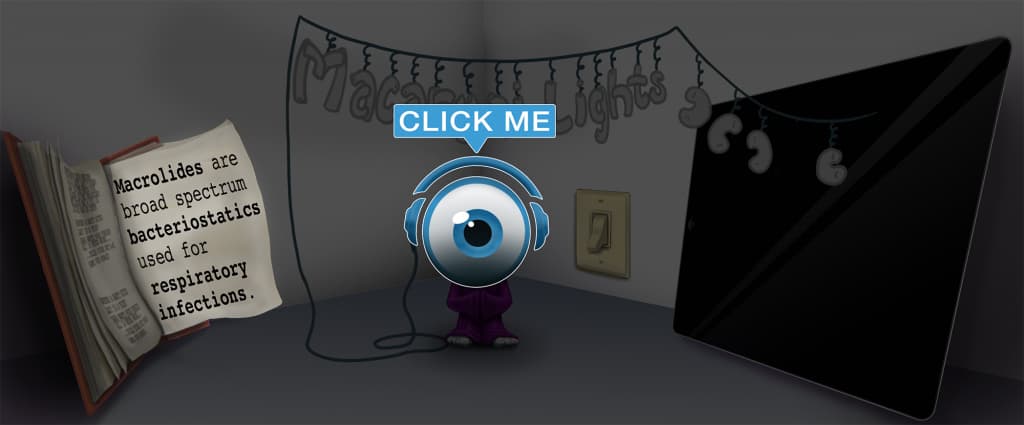 Choose the #1 Medicine (MD/DO) student study app.
Works better than traditional Medicine (MD/DO) flashcards.