Ace Your Master The Boards USMLE Step 2 CK, 3E Classes and Exams with Picmonic: #1 Visual Mnemonic Study Tool for Medical (MD/DO) Students
With Picmonic, facts become pictures. We've taken what the science shows - image mnemonics work - but we've boosted the effectiveness by building and associating memorable characters, interesting audio stories, and built-in quizzing. Whether you're studying for your classes or getting ready for a big exam, we're here to help.
Master The Boards USMLE Step 2 CK, 3E | Medical (MD/DO) School Study Aid
Anxiety Assessment
Increased Alertness

Heightened Perception

Perception Narrowed

Short Attention Span

Shaking

Ineffective Problem Solving

Automatic Behavior

Hyperventilation

Hallucinations

Inability to Function or Communicate
2 mins
Benzodiazepines Overview
First Line for Status Epilepticus

Anesthesia Induction

Anxiety

Eclampsia

Detoxification

'-zepam' and '-zolam" Suffix

Increase Frequency of Cl- Channel Opening

Decrease REM Sleep

CNS Depression

Dependence

Flumazenil for Overdose
2 mins
Buspirone
Generalized Anxiety

Releases Dopamine and NE

Stimulates 5-HT1A receptors

Low Side Effect Profile

Safer with Alcohol than Other Anxiolytics
1 min
Fluoxetine (Prozac)
Inhibits Reuptake of Serotonin

Depression

Sexual Dysfunction

CNS Stimulation

Weight Changes

Serotonin Syndrome

No MAO-Is

No Anticoagulants / Antiplatelets

Suicide Risk

Delayed Onset of Action
2 mins
Ace Your Medical (MD/DO) Classes & Exams with Picmonic: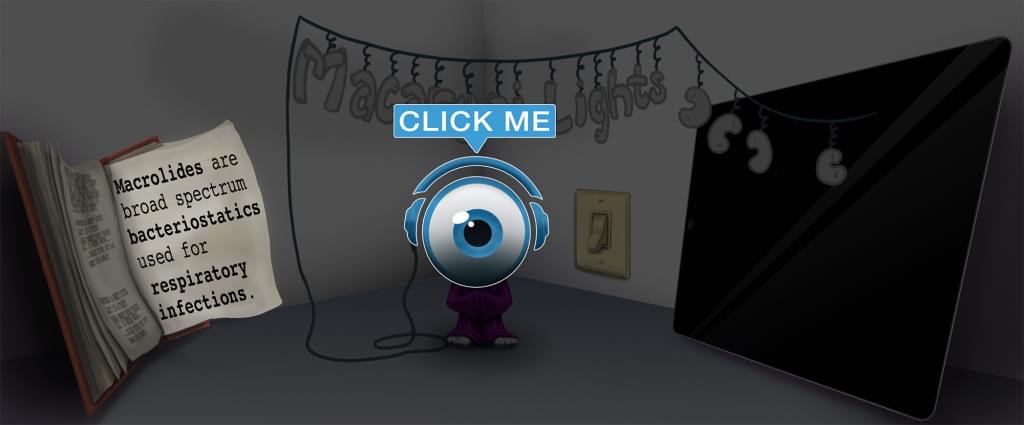 Choose the #1 Medical (MD/DO) student study app.
Works better than traditional Medical (MD/DO) flashcards.