Ace Your Master The Boards USMLE Step 2 CK, 3E Classes and Exams with Picmonic: #1 Visual Mnemonic Study Tool for Medical (MD/DO) Students
With Picmonic, facts become pictures. We've taken what the science shows - image mnemonics work - but we've boosted the effectiveness by building and associating memorable characters, interesting audio stories, and built-in quizzing. Whether you're studying for your classes or getting ready for a big exam, we're here to help.
Master The Boards USMLE Step 2 CK, 3E | Medical (MD/DO) School Study Aid
Bordetella pertussis
Gram-Negative

Coccobacillus

Bordet-Gengou Agar

ADP Ribosylating AB Toxin

Inhibits Gi to cause Increase in cAMP

Lymphocytosis

Increase in Insulin

Catarrhal Phase is Infectious Period

Paroxysmal Phase is Symptomatic Period

Whooping Cough

Macrolides
4 mins
Corynebacterium diphtheriae
Gram-Positive

Bacillus

Exotoxin

ADP Ribosylation of Elongation Factor 2

Beta Prophage

Lysogeny

Tellurite Agar

Chinese Letters

Metachromatic Blue Red Granules

Aniline Stains Deeply Methylene Blue

Pseudomembranous Pharyngitis

Lymphadenopathy

Myocarditis

Polyneuritis
3 mins
Ace Your Medical (MD/DO) Classes & Exams with Picmonic: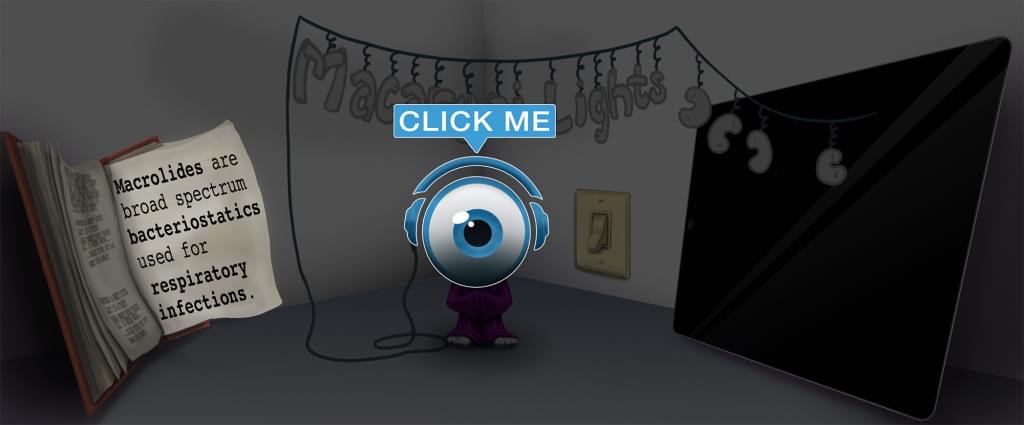 Choose the #1 Medical (MD/DO) student study app.
Works better than traditional Medical (MD/DO) flashcards.