Ace Your Master The Boards USMLE Step 2 CK, 3E Classes and Exams with Picmonic: #1 Visual Mnemonic Study Tool for Medical (MD/DO) Students
With Picmonic, facts become pictures. We've taken what the science shows - image mnemonics work - but we've boosted the effectiveness by building and associating memorable characters, interesting audio stories, and built-in quizzing. Whether you're studying for your classes or getting ready for a big exam, we're here to help.
Master The Boards USMLE Step 2 CK, 3E | Medical (MD/DO) School Study Aid
Haloperidol (Haldol)
High Potency Antipsychotic

Migraine

Schizophrenia

Extrapyramidal Symptoms

Weight Gain

QT Prolongation

Restlessness

Caution in Seizure Patients

Neuroleptic Malignant Syndrome
2 mins
Multiple Sclerosis Features and Mechanisms
Twice as often in Women

Presents in 20's and 30's

Northern Europeans

Unknown mechanism, genetic factor

HLA-DRB1

Autoimmune Demyelination of CNS

White Matter of Brain and Spinal Cord

T Cell Mediated Inflammation
2 mins
Multiple Sclerosis Symptoms and Diagnosis
Optic Neuritis

Internuclear Ophthalmoplegia

Scanning Speech

Urinary and Fecal Incontinence

Motor Issues (Intention Tremor, Paresis)

Numbness and Pain

Depression

Relapsing Symptoms

Gold Standard = Plaques on MRI

Increased CSF Immunoglobulins (IgG)

Oligoclonal Bands
4 mins
Multiple Sclerosis Interventions
Corticosteroids

Interferon Beta

Dimethyl Fumarate (Tecfidera)

Fingolimod (Gilenya)

Mitoxantrone (Novantrone)

Natalizumab (Tysabri)

Increase Exercise

Identify Triggers
2 mins
Ace Your Medical (MD/DO) Classes & Exams with Picmonic: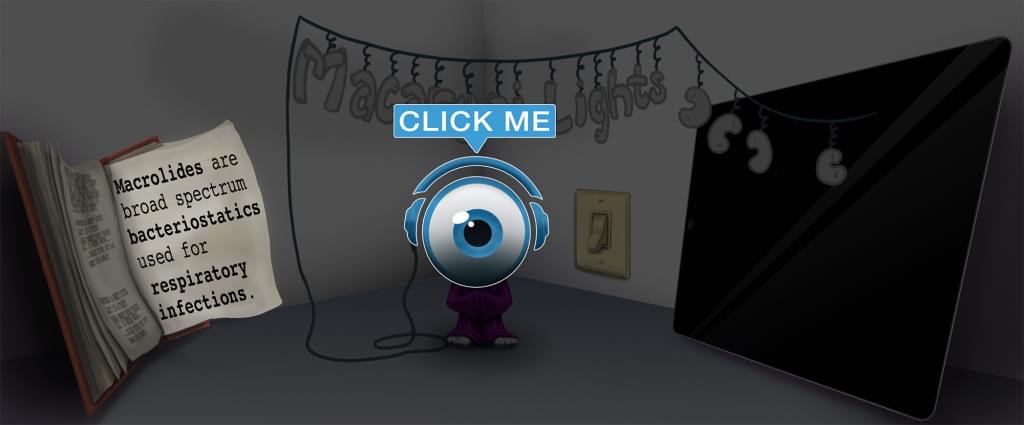 Choose the #1 Medical (MD/DO) student study app.
Works better than traditional Medical (MD/DO) flashcards.