Ace Your Master The Boards USMLE Step 2 CK, 3E Classes and Exams with Picmonic: #1 Visual Mnemonic Study Tool for Medical (MD/DO) Students
With Picmonic, facts become pictures. We've taken what the science shows - image mnemonics work - but we've boosted the effectiveness by building and associating memorable characters, interesting audio stories, and built-in quizzing. Whether you're studying for your classes or getting ready for a big exam, we're here to help.
Master The Boards USMLE Step 2 CK, 3E | Medical (MD/DO) School Study Aid
Beta-1 Agonists
Dobutamine

Heart Failure

Cardiac Stress Test

Isoproterenol

Bradyarrhythmias

Torsades de Pointes
1 min
Beta-2 Agonists
Short-term Treatment

Terbutaline

Asthma

Tocolysis

Albuterol

Asthma

Long-term Treatment

Salmeterol

Asthma

Chronic Obstructive Pulmonary Disease (COPD)
3 mins
Cardiovascular Effects of Beta-Blockers
Cardiac Myocytes and Vasculature

Decrease cAMP

Decreases SA and AV Node Conduction Velocity

Lower Blood Pressure

Decrease O2 Consumption

Decreases Mortality Post-MI
2 mins
Digoxin Mechanism and Indication
Direct inhibition of Na K ATPase

Indirect inhibition of Na Ca exchanger

Increase Ca in cell

Positive Inotropy

CHF

Stimulates Vagus Nerve

Decreased conduction at AV node

Atrial Fibrillation
1 min
Restrictive Cardiomyopathy
Sarcoidosis

Amyloidosis

Post-radiation Fibrosis

Endocardial Fibroelastosis

Löffler's or Loeffler's Syndrome with Eosinophilia

Hemochromatosis
2 mins
Spironolactone (Aldactone)
Inhibition of Aldosterone

Potassium Retention

Hypertension

Edema

Heart Failure

Hyperkalemia

Endocrine Effects

Avoid Potassium Supplements
2 mins
Ace Your Medical (MD/DO) Classes & Exams with Picmonic: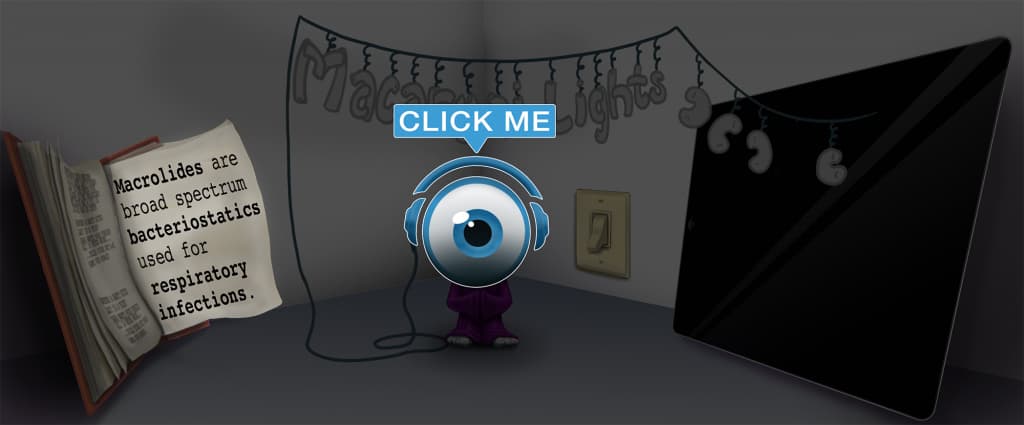 Choose the #1 Medical (MD/DO) student study app.
Works better than traditional Medical (MD/DO) flashcards.