Ace Your Master The Boards USMLE Step 2 CK, 3E Classes and Exams with Picmonic: #1 Visual Mnemonic Study Tool for Medical (MD/DO) Students
With Picmonic, facts become pictures. We've taken what the science shows - image mnemonics work - but we've boosted the effectiveness by building and associating memorable characters, interesting audio stories, and built-in quizzing. Whether you're studying for your classes or getting ready for a big exam, we're here to help.
Master The Boards USMLE Step 2 CK, 3E | Medical (MD/DO) School Study Aid
Acetylcholinesterase Inhibitor Poisoning
DUMBBELSS

Diarrhea

Urination

Miosis

Bronchospasm

Bradycardia

Emesis

Lacrimation

Salivation

Sweating
2 mins
Acetylcholinesterase Inhibitor Antidote
59 secs
Acute Digoxin Toxicity
Hyperkalemia

Cholinergic (Nausea, Vomiting, Diarrhea)

Blurry Yellow Green Vision with Halo of Light

Arrhythmia

Bradycardia

Prolonged PR interval

Decreased QT

Scooping on EKG

T Wave Inversion
2 mins
Hyperkalemia
> 5.0 mEq/L K+

Abdominal Cramps

Muscle Weakness

Diarrhea

Arrhythmia

Tall, Peaked T Waves

Infusion of Glucose and Insulin

Diuretics

Kayexalate

Prevention Education
2 mins
Ace Your Medical (MD/DO) Classes & Exams with Picmonic: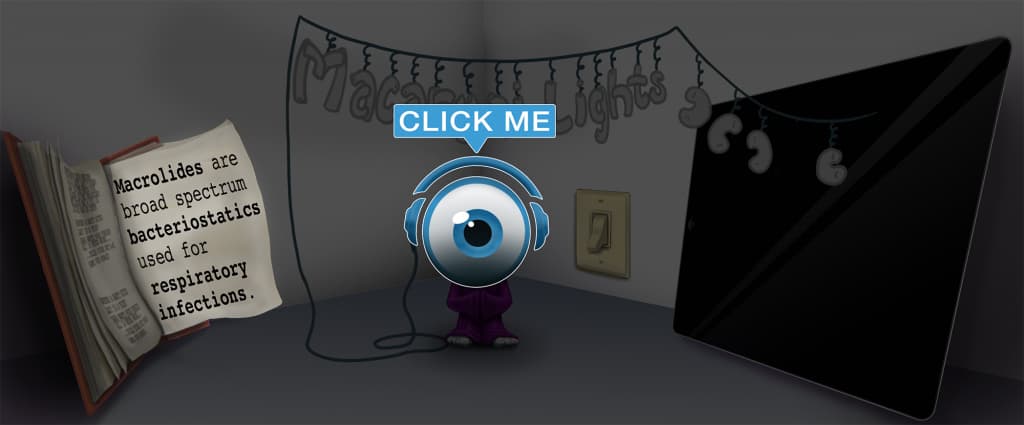 Choose the #1 Medical (MD/DO) student study app.
Works better than traditional Medical (MD/DO) flashcards.