Ace Your Master The Boards USMLE Step 2 CK, 3E Classes and Exams with Picmonic: #1 Visual Mnemonic Study Tool for Medical (MD/DO) Students
With Picmonic, facts become pictures. We've taken what the science shows - image mnemonics work - but we've boosted the effectiveness by building and associating memorable characters, interesting audio stories, and built-in quizzing. Whether you're studying for your classes or getting ready for a big exam, we're here to help.
Master The Boards USMLE Step 2 CK, 3E | Medical (MD/DO) School Study Aid
Fluoxetine (Prozac)
Inhibits Reuptake of Serotonin

Depression

Sexual Dysfunction

CNS Stimulation

Weight Changes

Serotonin Syndrome

No MAO-Is

No Anticoagulants / Antiplatelets

Suicide Risk

Delayed Onset of Action
2 mins
Lithium
Bipolar Disorder

Mood Stabilizer

Unknown Mechanism

Nephrogenic Diabetes Insipidus

Hypothyroidism

Movement (Tremor)

Heart Block

Pregnancy (Ebstein's Anomaly)
1 min
Selective Serotonin Reuptake Inhibitor (SSRI) Overview
Depression

Anxiety

Selective Serotonin Reuptake Inhibitors

Paroxetine

Sertraline

Escitalopram

Fluoxetine

Sexual Dysfunction

Serotonin Syndrome

Treat with Cyproheptadine
2 mins
Serotonin Norepinephrine Reuptake Inhibitors (SNRIs)
Depression

Diabetic Peripheral Neuropathy

Duloxetine

Panic and Anxiety

Venlafaxine

Inhibits Reuptake of Serotonin and NE

Hypertension

Insomnia

Nausea and Vomiting

Decreased Libido
1 min
Tricyclic Antidepressants (TCAs) Indications
Major Depression

Bedwetting

Fibromyalgia

OCD

-Iptyline or -Ipramine Suffix

Amitriptyline

Desipramine

Clomipramine

Imipramine

Nortriptyline
2 mins
Tricyclic Antidepressants (TCAs) Overview
Blocks Serotonin and NE Reuptake

Lipid-soluble

Adverse CNS Effects

Anticholinergic

Antihistamine

Tri-C: Convulsion, Coma, Cardiotoxicity

Blocks Alpha1 Receptors
2 mins
Valproic Acid
First Line Tonic-Clonic Seizure Treatment

Bipolar Disorder

Migraine Prophylaxis

Increases GABA Concentration

Blocks Voltage-Gated Na+ Channels

GI Distress

Contraindicated in Pregnancy
1 min
Ace Your Medical (MD/DO) Classes & Exams with Picmonic: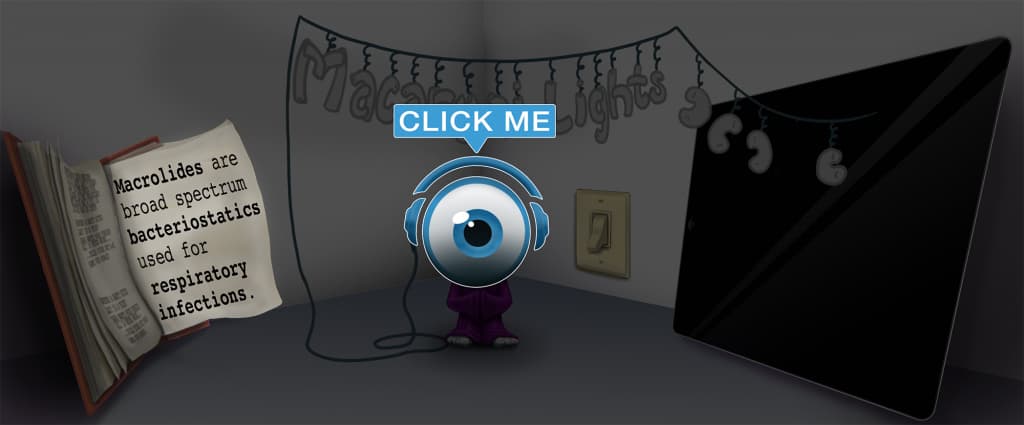 Choose the #1 Medical (MD/DO) student study app.
Works better than traditional Medical (MD/DO) flashcards.