Ace Your Master The Boards USMLE Step 2 CK, 3E Classes and Exams with Picmonic: #1 Visual Mnemonic Study Tool for Medical (MD/DO) Students
With Picmonic, facts become pictures. We've taken what the science shows - image mnemonics work - but we've boosted the effectiveness by building and associating memorable characters, interesting audio stories, and built-in quizzing. Whether you're studying for your classes or getting ready for a big exam, we're here to help.
Master The Boards USMLE Step 2 CK, 3E | Medical (MD/DO) School Study Aid
G6PD Deficiency
X-linked Recessive

Hemolytic Anemia

Inflammatory Response

Fava Beans

Sulfonamides

Primaquine

Anti TB Drugs

Heinz Bodies

Bite Cells

Prevalent Among African Americans due to Increased Malarial Resistance
2 mins
G6PD Mechanism
Turns NADP+ to NADPH

NADPH Used by Glutathione Reductase

Detoxifies Free Radicals and Peroxides

X-linked Recessive
2 mins
Phenylketonuria (PKU)
Decreased phenylalanine hydroxylase

Decreased tetrahydrobiopterin cofactor

Autosomal Recessive

Tyrosine Becomes Essential

Phenylalanine found in Nutrasweet

Musty or mousy body odor

Growth retardation

Seizures

Intellectual Disability (Mental Retardation)

Hypopigmentation
2 mins
Vitamin K
Dark Green Leafy Vegetables

Synthesized by Intestinal Flora

Activated by Epoxide Reductase

Gamma Carboxylation of Glutamate

Activation of Clotting Factors II, VII, IX, X, Protein C and S

Deficiency with Broad Spectrum Antibiotics

Neonatal Hemorrhage with Increase PT and aPTT

Warfarin is a Vitamin K Antagonist
4 mins
Ace Your Medical (MD/DO) Classes & Exams with Picmonic: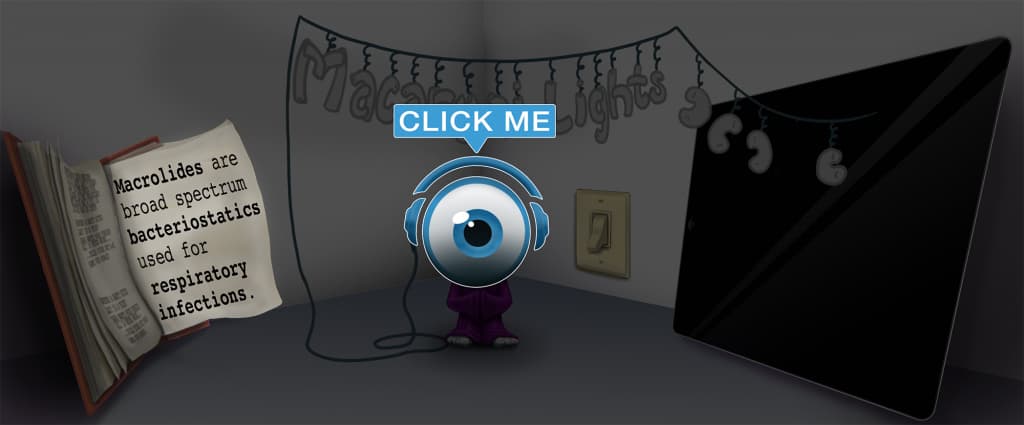 Choose the #1 Medical (MD/DO) student study app.
Works better than traditional Medical (MD/DO) flashcards.