Ace Your [ARCHIVED] Master The Boards USMLE Step 2 CK, 3E Classes and Exams with Picmonic: #1 Visual Mnemonic Study Tool for Medical (MD/DO) Students
With Picmonic, facts become pictures. We've taken what the science shows - image mnemonics work - but we've boosted the effectiveness by building and associating memorable characters, interesting audio stories, and built-in quizzing. Whether you're studying for your classes or getting ready for a big exam, we're here to help.
[ARCHIVED] Master The Boards USMLE Step 2 CK, 3E | Medical (MD/DO) School Study Aid
Cystic Fibrosis Diagnosis and Treatment
Sweat chloride test > 60 mmol/L

Meconium Ileus

N-acetylcysteine

Antibiotic Prophylaxis

Pulmonary Maintenance

Lung transplant

Vitamin Replacement
1 min
Cystic Fibrosis Mechanisms
Autosomal Recessive

CFTR chromosome 7

Cl- channel defect

Decreased chloride secretion

Increased Na and water reabsorption

Increased Na and Cl in sweat

Dehydration of mucous layers
2 mins
Cystic Fibrosis Symptoms and Complications
Recurrent Pulmonary Infections

Chronic Bronchitis

Nasal Polyps

Pancreatic Insufficiency

Intestinal Obstruction

Malabsorption and Diarrhea

Vitamin Deficiencies

Chronic Hepatic Disease

Infertility in Males
1 min
Intestinal Obstruction
Severe Abdominal Pain

Vomiting

High Pitched Bowel Sounds

Abdominal Distention

Increased Peristalsis

Absent Bowel Sounds

Paralytic Ileus
1 min
Ace Your Medical (MD/DO) Classes & Exams with Picmonic: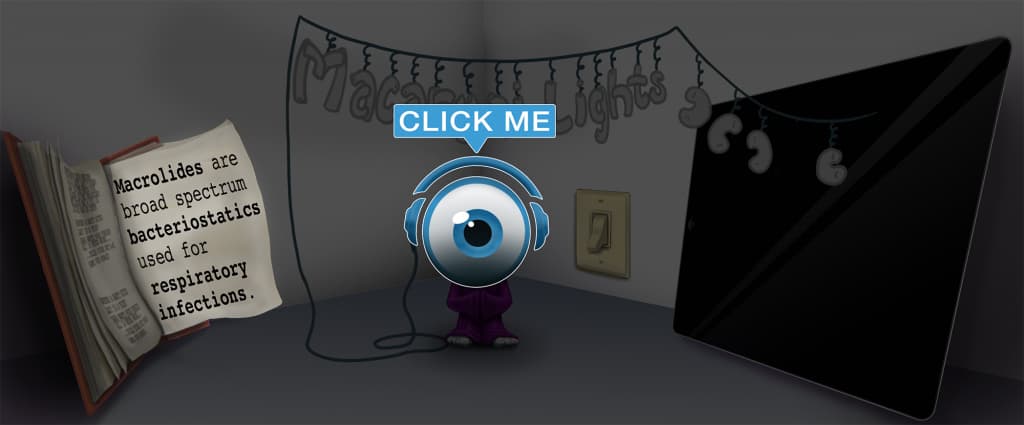 Choose the #1 Medical (MD/DO) student study app.
Works better than traditional Medical (MD/DO) flashcards.