Ace Your First Aid for the USMLE Step 2 CK, 9th Ed Classes and Exams with Picmonic: #1 Visual Mnemonic Study Tool for Medical (MD/DO) Students
With Picmonic, facts become pictures. We've taken what the science shows - image mnemonics work - but we've boosted the effectiveness by building and associating memorable characters, interesting audio stories, and built-in quizzing. Whether you're studying for your classes or getting ready for a big exam, we're here to help.
First Aid for the USMLE Step 2 CK, 9th Ed | Medical (MD/DO) School Study Aid
Aspergillus fumigatus
Fungi

Monomorphic

Septate Hyphae

Branch at Acute Angles

Fruiting Bodies

Allergic Bronchopulmonary Aspergillosis (ABPA)

Eosinophilia

Increased IgE

Glucocorticoids +/- Azoles

Pulmonary Aspergillosis

TB Cavity

Lung Aspergilloma

Hemoptysis

Invasive Aspergillosis

AIDS/Immunocompromised

Chronic Granulomatous Disease

Hemorrhagic Infarction

Necrotizing Bronchopneumonia

Voriconazole +/- Caspofungin
3 mins
Klebsiella Disease
Aspiration Pneumonia

Alcoholics

Diabetics

Red Currant Jelly Sputum

Lung Abscess

Nosocomial Urinary Tract Infection
2 mins
Pseudomonas Aeruginosa Characteristics
Gram-Negative

Bacillus

Aerobic

Pyocyanin Pigment

Blue-green Pigment

Grape like odor

Non-lactose Fermenting

Polysaccharide Capsule

Catalase-Positive

Oxidase-Positive

Inactivates Elongation Factor 2

Exotoxin A

Endotoxin

Water sources
3 mins
Pseudomonas Aeruginosa Disease
Pneumonia

Cystic Fibrosis

Burn Wounds

Hot tub folliculitis

Urinary Tract Infections

Osteomyelitis associated with IV drug use

Osteomyelitis from Shoe Puncture Wound

Diabetic Osteomyelitis

Corneal Infections in contact lens users

Endocarditis

Ecthyma Gangrenosum
3 mins
Mycoplasma Pneumoniae
No Cell Wall and No Gram Stain

Cholesterol Membrane

Eaton's Agar

Mulberry Colonies

Atypical pneumonia

Military Recruits

Cold IgM Autoimmune Hemolytic Anemia

Erythema Multiforme

Tetracycline

Erythromycin
2 mins
Ace Your Medical (MD/DO) Classes & Exams with Picmonic: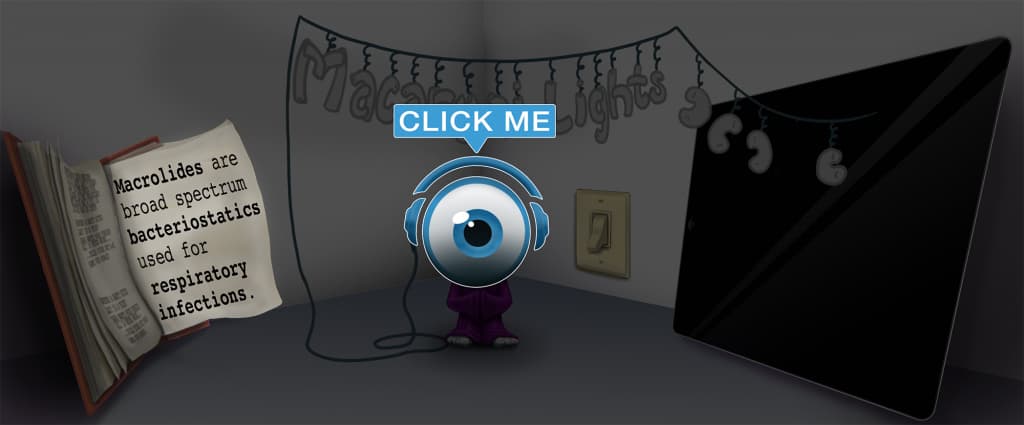 Choose the #1 Medical (MD/DO) student study app.
Works better than traditional Medical (MD/DO) flashcards.