Ace Your [ARCHIVED] First Aid for the USMLE Step 2 CK, 9th Ed Classes and Exams with Picmonic: #1 Visual Mnemonic Study Tool for Medicine (MD/DO) Students
With Picmonic, facts become pictures. We've taken what the science shows - image mnemonics work - but we've boosted the effectiveness by building and associating memorable characters, interesting audio stories, and built-in quizzing. Whether you're studying for your classes or getting ready for a big exam, we're here to help.
[ARCHIVED] First Aid for the USMLE Step 2 CK, 9th Ed | Medicine (MD/DO) School Study Aid
Alport Syndrome
Nephritic

X-linked

Mutation in Type IV Collagen

Split Basement Membrane

Basket Weave Appearance

Ocular Disorders

Deafness
2 mins
Eosinophilic Granulomatosis with Polyangiitis (Churg-Strauss Syndrome)
Granulomatous Vasculitis

Sinusitis

Skin Lesions

Peripheral Neuropathy

Asthma

GI Disease

Heart Disease

Kidney Failure

Eosinophilia

p-ANCA

Corticosteroids
3 mins
Henoch-Schonlein Purpura
Most Common Childhood Vasculitis

Follows Pharyngeal or Respiratory Infection

Palpable Purpura on Legs and Buttocks

Arthralgia

Intestinal Hemorrhage

Black Stool (Melena)

Associated with IgA Nephropathy
2 mins
Rapidly Progressive Glomerulonephritis
Nephritic

Crescent Shape

Crescents Consist of Fibrin and C3b

With Macrophages

Goodpasture's Syndrome

Wegener's Granulomatosis

Microscopic Polyangiitis

Poor Prognosis
2 mins
Granulomatosis With Polyangiitis (Wegeners) Characteristics
Granulomatosis With Polyangiitis

Vasculitis

Necrotizing

C ANCA

Lungs And Upper Airway

Crescentic Glomerulonephritis

Cyclophosphamide

Corticosteroids
1 min
Granulomatosis with Polyangiitis (Wegeners) Symptoms
Lung Involvement

Cough

Hemoptysis

Chronic Sinusitis

Saddle Nose

Perforation of Nasal Septum

Otitis Media

Glomerulonephritis

Hematuria
3 mins
Microscopic Polyangiitis
Necrotizing Small Vessel Vasculitis

Lungs, Kidneys, and Skin Commonly Affected

Palpable purpura

Rapidly Progressive Cresentic Glomerulonephritis

Lesions are Same Age

Non-granulomatous

Minimal Nasopharyngeal Involvement

P-ANCA

Corticosteroids

Cyclophosphamide
2 mins
Ace Your Medicine (MD/DO) Classes & Exams with Picmonic: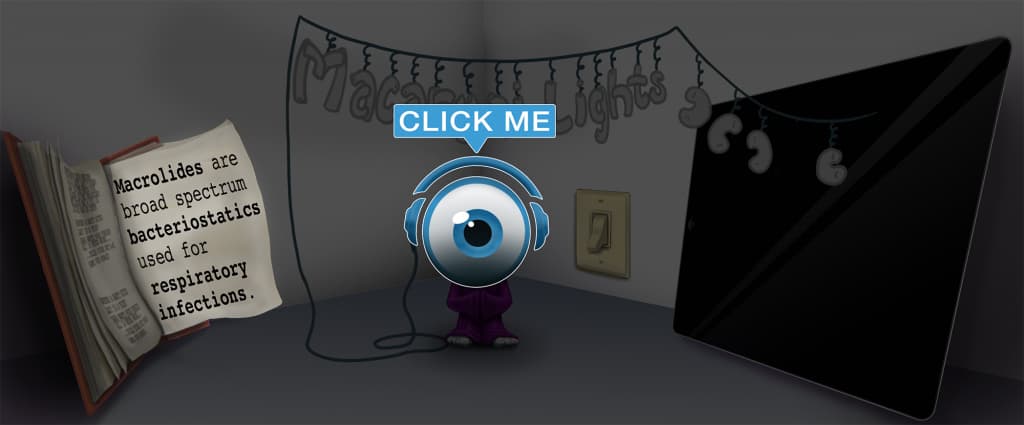 Choose the #1 Medicine (MD/DO) student study app.
Works better than traditional Medicine (MD/DO) flashcards.