To err is human. To actively seek out and fix mistakes is …well, it's the Picmonic thing to do.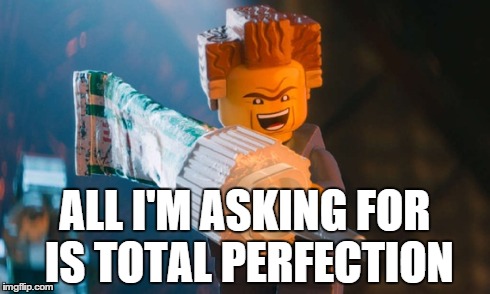 If there is one thing that unites all students, it's a quest for perfection. You have high standards, and we love you for it. At Picmonic, we strive for greatness too and do our very best to get the facts right so that YOU can get them right – both on your exams and in your career.
Over the past three months, our incredible team of content experts, academic advisors, medical residents, and student scholars conducted a rigorous and comprehensive audit of the Picmonic library, with a goal of correcting inaccuracies, clarifying areas of confusion, and expanding on popular topics. We're almost done, and we've already updated over 200 Picmonics across our library.
Many edits were simple corrections to typos and mispronunciations (try saying "membranoproliferative glomerulonephritis" five times fast). In other cases, we fixed factual errors or updated information to align with recent changes to textbooks and core academic resources. For example, we created a new Picmonic for Salmonella and updated our Salmonella Enterica and Salmonella Typhi Picmonics to include additional information regarding cellular findings and treatments.
We also rooted out the trickiest Picmonics and clarified especially dense definitions to make them more comprehensible. For example, we made an entirely new version of the Picmonic for Achalasia so you'll never get choked up while remembering this GI disorder again.
This isn't a one-and-done process. We are committed to maintaining content of highest quality, which is why we are conducting a regular review of all users' discussion board comments, card ratings, and feedback. We are SO committed to giving you the most accurate content that we have a groundbreaking proposition for you…
---
The False Bounty
Ever heard of a bug bounty? If you catch an error in the tech world you might just get a bounty (a bonus). But ever heard of a "False Bounty?"
It doesn't exist yet. But we're creating it because we are so adamant about helping you achieve your dreams. How does it work?
Be the first to catch a true medical error (a falsehood) in our existing Picmonics, and we'll hook you up with a free month of access in your area of study – a bounty for medical inaccuracies.
Crazy? YES! But we're all about giving you the highest-quality, most up-to-date content available! It's all about helping you achieve your dreams for us.
Report an error by clicking the 3 dots within any fact in Picmonic, then "Report Error". 
---
This audit is just one of many recent updates and enhancements. Earlier this year, we introduced Picmonic Playlists to streamline the way you find content and Ditto to help you better understand connections between systems, conditions, diseases, and treatments. We've got a lot more than that in store for you.
For our hard-working, third-year, medical students, we added in-depth content relevant to your curriculum. We already covered assessment findings for hypocalcemia and hypercalcemia, but we went one step further and created four new Picmonics for the causes and treatments to aid your studying.
Between creating new content, continuously and rigorously fact-checking the entire Picmonic library, and creating new features to make your learning experiences easier and more enjoyable, we remain entirely committed to providing you the best, most up-to-date learning resources possible. We hope Picmonic makes you as happy as this dog in a swing!

(Visited 225 times, 1 visits today)