The Picmonic methodology is driven by combining text, image, and audio to deliver unforgettable experiences. This helps you learn and retain complex information in a more fun and effective way. With powerful customization capabilities, your study resources become even more efficient, targeted and complete. If you want to customize Picmonics by adding topics or facts to our comprehensive library, or if you want to strengthen memory anchors by adding facts, videos or images to existing Picmonics, you can!
Add notes, facts, images, and other content to tailor any Picmonic to suit your needs. Or view thousands of facts already added by the Community. If you add a fact that is particularly high-yield, it may also show up as an addable option for others. You'll be helping your fellow users as well.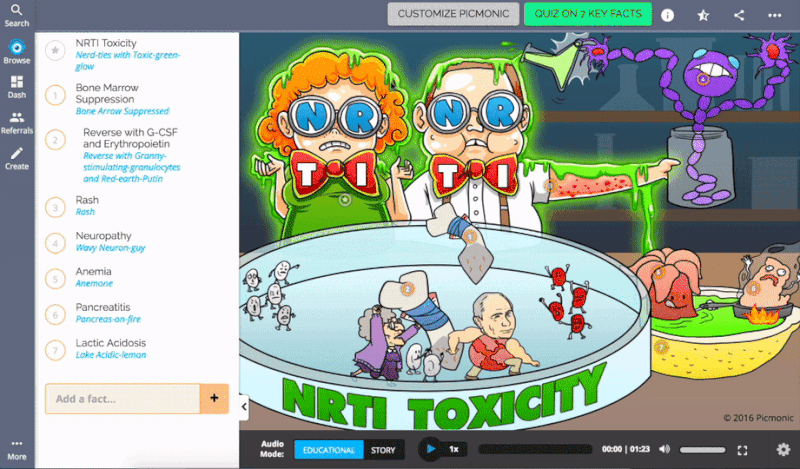 We want to make customizing a Picmonic ridiculously simple, so anyone can do it for any topic, without artistic or creative prowess. Your imagination is the only limit! 
To get started, just log in to your account, head to your player, and click "CUSTOMIZE PICMONIC" at the top.
Don't forget that you can also create your own Picmonic from scratch on any topic you like! Students like you have added over 6,500 Picmonics and over 2,400 videos and images in the last year, turning Picmonic into a powerful study resource that keeps growing every day.
---
(Visited 1,678 times, 1 visits today)